Hello! 👋
Welcome to the monthly round-up for Keepthescore.com. You may not know this but Keepthescore.com is a one-man show. It's one guy (me) doing the coding, the support, the design — and writing this newsletter.
Here's what happened in September.
Pickleball is ready for prime-time
Our Pickleball scoreboard is done. Please give it a whirl.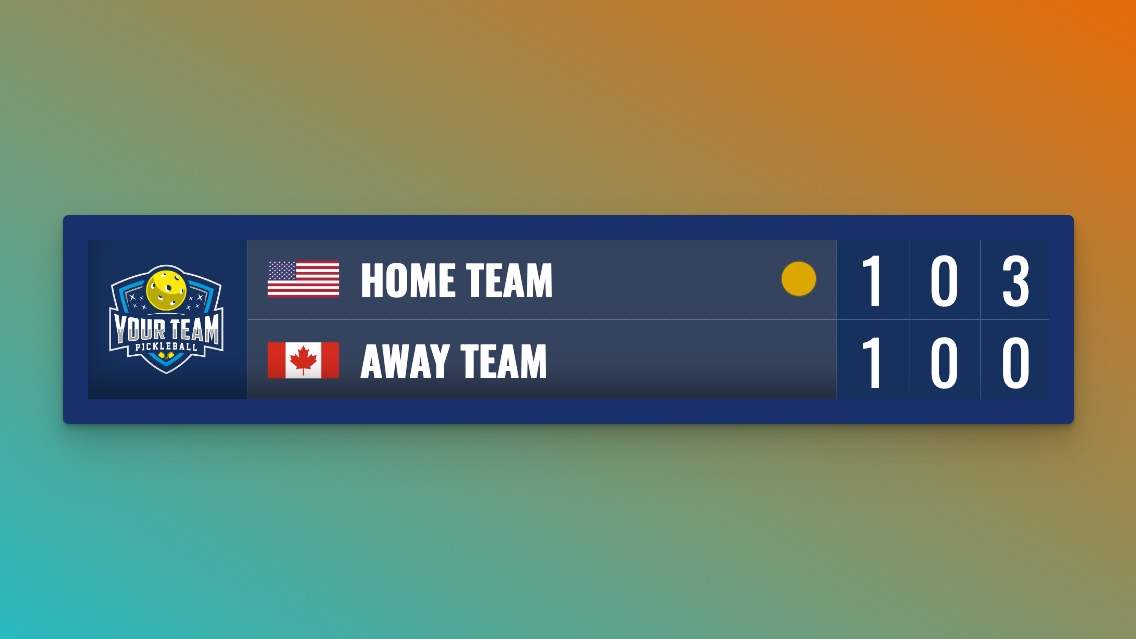 Coming soon: more customization for leaderboards
Something that people have been asking for again and again is the ability to allow more customizations for leaderboards. I have been hard at work preparing the underlying mechanics of this and it should become usable within the next few weeks. Specifically:
The option to upload you own image as a background
The ability to choose fonts and font sizes
and more!
Stay tuned!
That's all folks
Let me know your thoughts on the above or anything else... just reply to this mail.
So long for now,
Caspar