Start score-keeping
in seconds
A multi-sport scoreboard for your browser. Free. No download. No install. Great for streaming.
Pick your sport

---

💡 More sports coming soon!
Simple, beautiful,
ready to go
Create a a scoreboard in your browser and project it onto a monitor or big screen. It works great indoors and outdoors ☀️.
Show your scoreboard on a TV
Ideal for streaming
If you use software like OBS, StreamLabs or Wirecast to stream basketball games we've got you covered. Add scoreboards and score-bugs as web-overlays to your stream.
Add a score-bug to your stream
Control the scoreboard from any device
Share the admin link with your designated scorekeeper and they can instantly control the scores from a tablet, laptop, iPad or phone. No setup required!
Turn your PC into a scoreboard
Display a live scoreboard almost anywhere
If you have a display that is capable of displaying a browser, you can show your scoreboard on it, no matter how large or small.
Make it yours
Give the scoreboard your school's or organization's visual identity. Set team logos and a scoreboard logo. You can customize any color on the scoreboard too.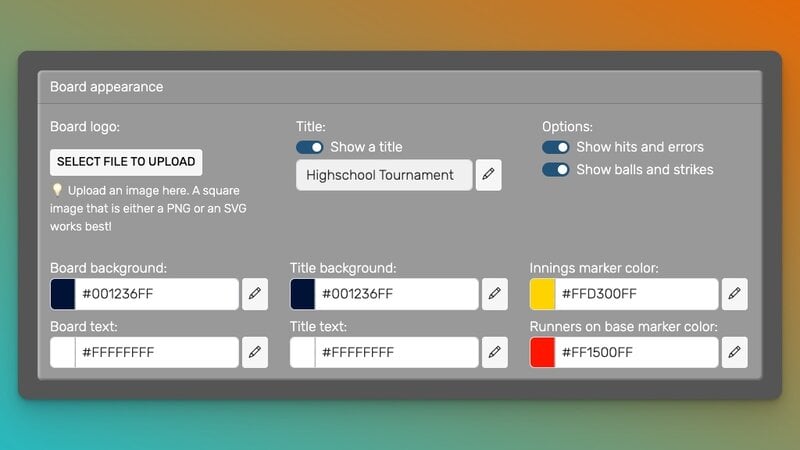 Works great for many different types of sport
These scoreboards work well for Football, Soccer, Volleyball, field hockey and lacrosse. In general they can used for any sport that requires at least a game clock, scores, and a period.
Add a scoreboard overlay to Streamlabs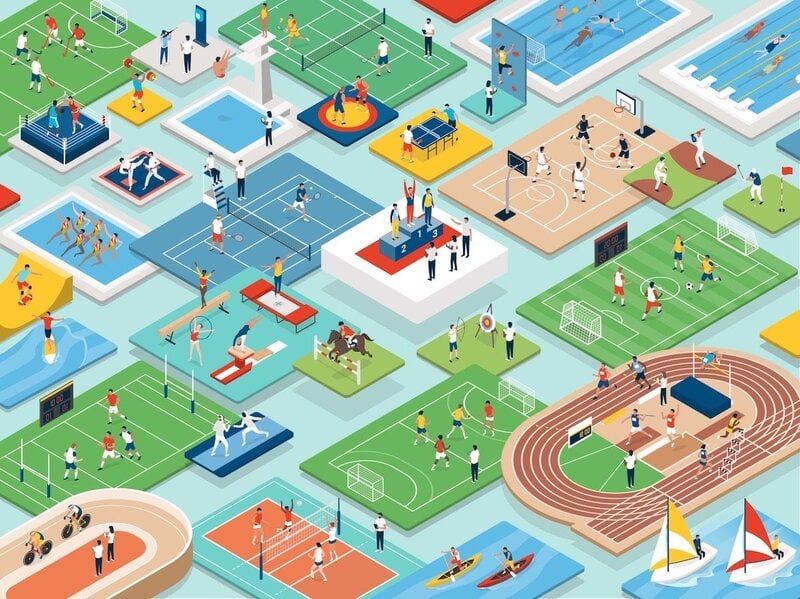 Trusted by thousands world-wide
200 000
Visitors per month
Reasons for using KeepTheScore
Fully customizable
Set team colors, team logos and and a custom background color for a highly professional look.
Realtime scoring
Create a virtual scoreboard in seconds. You control the scoreboard in realtime from a browser window.
Easy sharing
Share your scoreboard by sending a link via email, WhatsApp or posting to social media. Anyone with the link will be able to follow the match in real-time.
No app install
Tired of installing apps? For this you only need a browser. Everyone can participate without installing anything. Really!
5 seconds to setup
To begin scoring a sport game, click the button and you're ready to go. Try it yourself!
Website widget
Easily create a scoreboard widget that you can add to your website allowing your fans to be up-to where ever they are.
What do our users say?
We use Keepthescore.com to update our livestream through OBS and it is FLAWLESS. I chose it because it was the easiest to incorporate into OBS and easiest to update. No installation needed, just adding a simple weblink and you're up and running!

John
Announcer for football games Clarendon, AR, USA
I use Keepthescore.com for an online Twitch event twice a year with roughly 300 players and it never lets me down! Scores are super easy to add or remove, the designs are very clean and other features such as adding images and easily being able to share a public link is what made me a loyal user of Keepthescore.com, truly nothing does it better!

Mircea
Event Organiser, USA
The scoreboard works amazingly well with OBS. Our scorekeeper has been very happy with how simple it is to operate and keep track. We have the output ran to a large TV and the audience is able to easily see the team names and score throughout our game.

Tessa E.
Roller Derby Streamer, Texas, USA
KPPj8 is using Keepthescore.com to rank members club and participated players based on their ping pong playing performance calculated by KPPj8's Modified ELO Rating Points System. Keepthescore.com is easy to manage and perfectly to showcase players' ranking in style with photos.

Aidi Azhar
Secretary, KPPj8 Sports, Putrajaya, Malaysia.
It's incredibly easy to add to my livestream and work with as part of the games that we stream on to Youtube. I have tried so many other scoreboards and this one finally JUST WORKED

Beatriz
Games Streamer, Brazil
I've been using your scoreboard for my OBS broadcasts of my son's games It's been a game changer for me (I'm a one man show). I'm so happy you've added the ability to add logos.
James M.
Hobby league broadcaster, USA