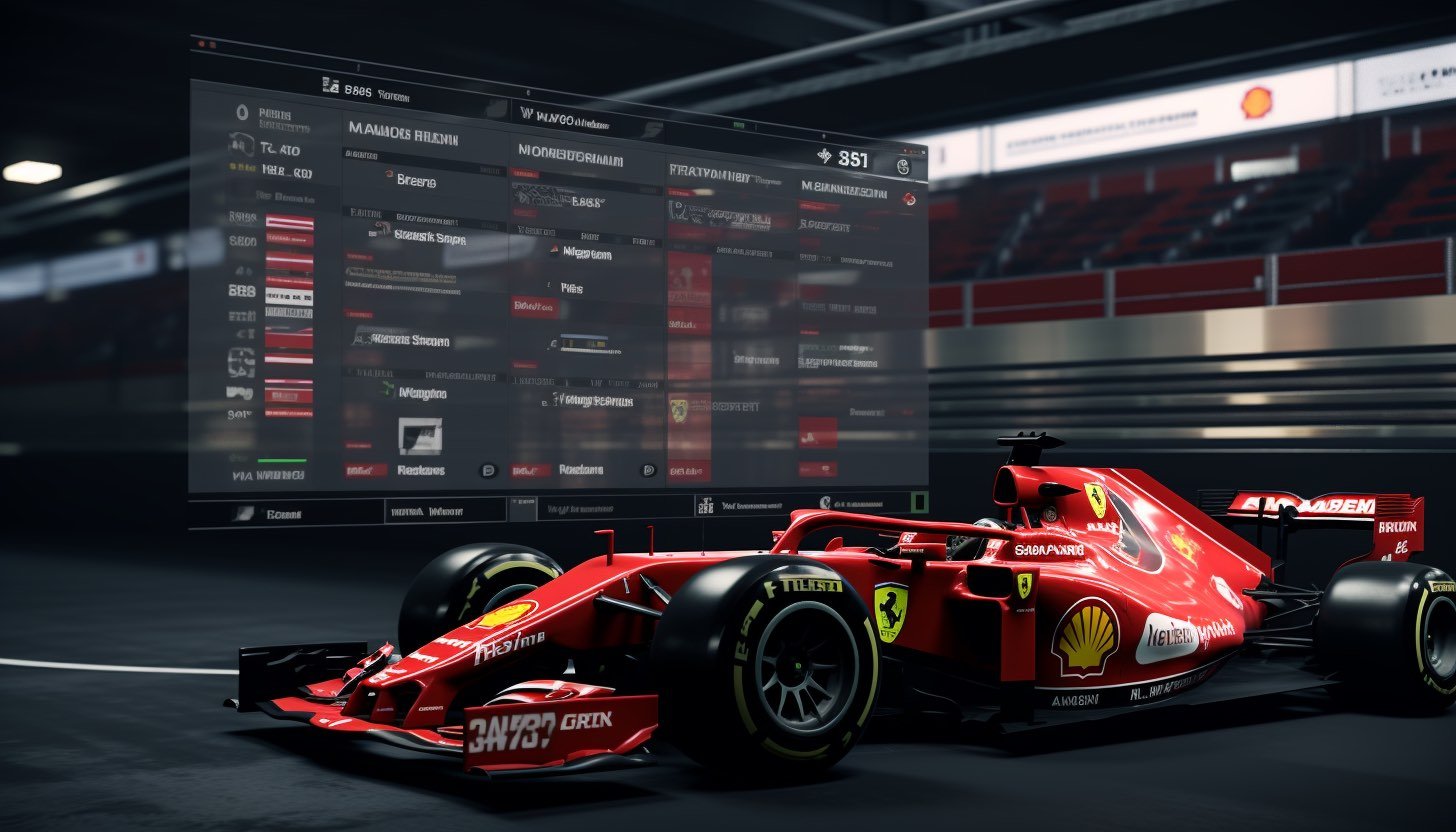 The Formula 1 Grand Prix is making its way to the USA, and fans everywhere are getting excited. For those who love the thrill of the race, this offers a great opportunity to add some extra competition on top. If you're thinking of running a competition of your own, it's the perfect time to get the wheels turning, so to speak.
Creating a fantasy league or a trivia competition
Everyone's heard of fantasy leagues: A Formula 1 fantasy league can be set up by first defining a set of rules for participants to create their teams, usually involving a budget to select drivers and constructors. Participants earn points based on the real-world performances of their chosen drivers and teams during each Grand Prix. Deadlines are typically set before each race weekend, ensuring that teams are locked in before the action starts. Throughout the season, players can make limited changes to their teams, adapting to driver form and strategy. As races conclude, leaderboards are updated, and participants can see how they compare with others in the league.
But if a fantasy league isn't quite what you're after, there are other things you can do too. A Prediction Contest, for instance, can be a straightforward yet engaging option. Fans place their bets on the potential winners of the race, the best qualifying times, or any other metric that catches your fancy.
Alternatively, a Trivia Challenge could also be a fun thing to try. Test your friends and fellow fans on F1 history, famous race moments, or quirky facts about drivers and tracks.
Regardless of the competition style you choose, there's one tool that can amplify the experience: a Formula 1 themed online leaderboard..
Why use an online leaderboard?
Why bother with a leaderboard? Well, it brings clarity and transparency to the competition. Everyone involved can see their scores, their rankings, and those of their competitors. It introduces an element of fun and anticipation as participants return repeatedly to check on their positions, especially after crucial race events. Plus, the thrill of seeing scores update in real-time.
Having it online means everyone gets to see the results wherever and whenever they want. You can share the leaderboard via link or even embed it on your website (if you have one).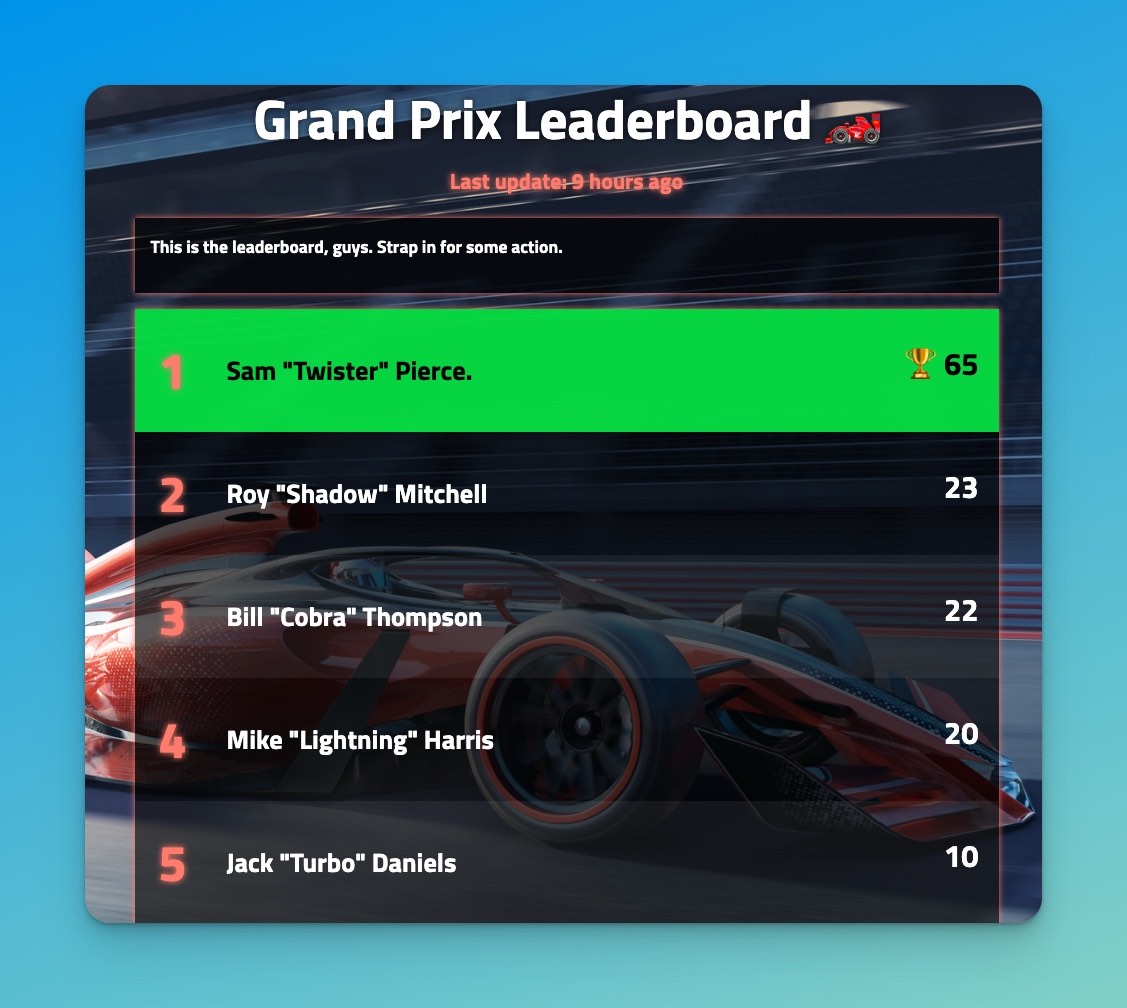 Creating a Formula 1 Leaderboard with Keepthescore.com
You can setup a leaderboard like the one shown above very quickly and easily.
First, click on the above 👆 button and enter some basic data about your leaderboard. Click on NEXT to continue.
On the next screen you can add the "players". This is where you enter the player names. To make it more authentic, you can add 🇩🇪🇸🇪🇺🇦 country flags before each name using your emoji keyboard.
Click on "CREATE BOARD" and you will see your newly created leaderboard.
The final step is to set a theme. Click on the SETTINGS button, go to the "Select a theme" dropdown and choose "Grand Prix".
That's it, you are done!
💡 Tip: If you have paid membership you can also upload a logo to your leaderboard. We recommend using a logo with a transparent background: this requires a PNG file.
Got questions?
For those with questions or feedback, please leave your comments below.