Raising money can be tough. It needs lots of planning and work. And once you start, it's important to keep everyone updated and interested in giving. A donation tracker is a simple tool to help do this.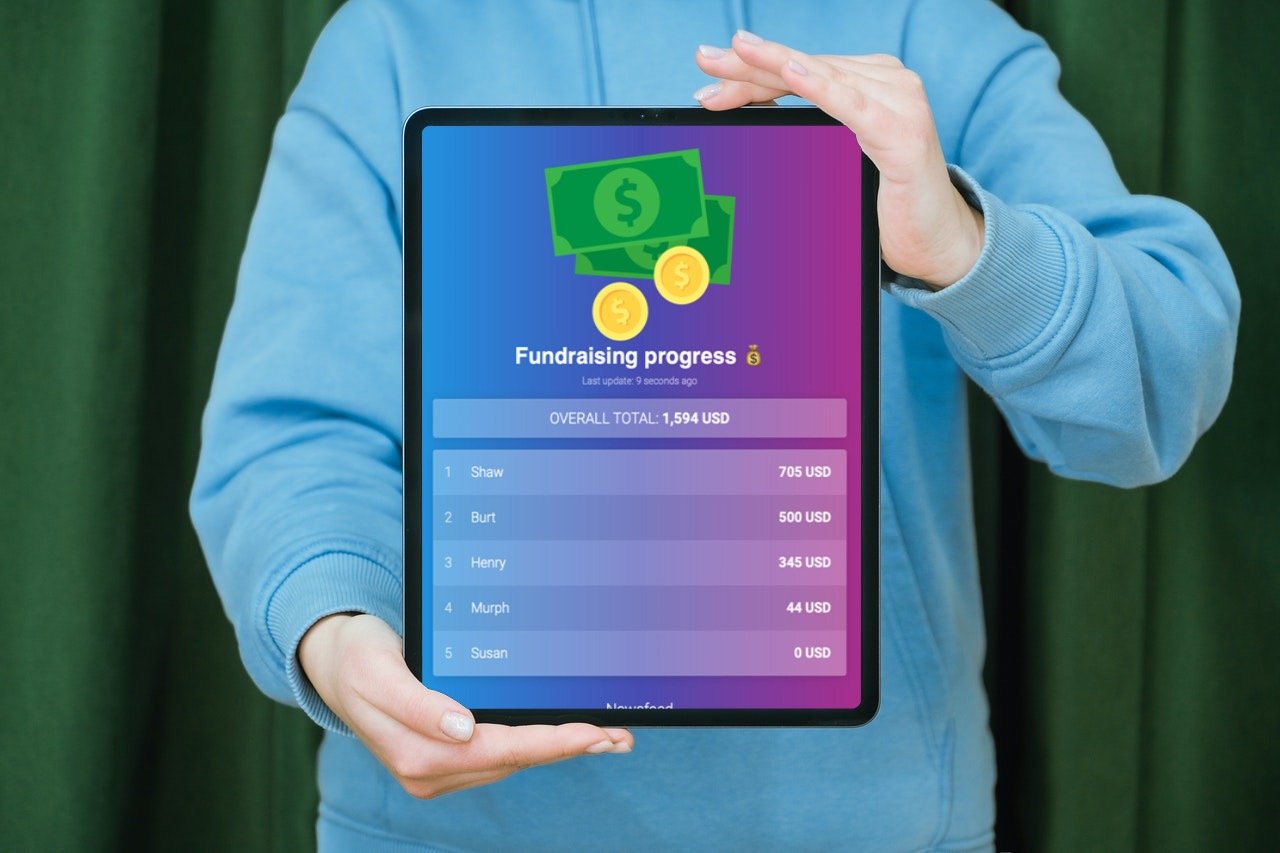 Why Have a Donation Tracker?
A donation tracker is a nice way to show everyone how the fundraising is going. Let's look at a simple and cheap way to make a donation tracker.
Before starting, ask yourself these questions to know what you need:
Where will you show the tracker? On a screen, on your website, or a via a link you share?
Who will update the tracker?
Will you show how much everyone gave or just the total amount?
Who will see the tracker? Your team, employees, volunteers or the general public?
How will people see it? On phones? At the office?
Do you have a fundraising goal, or is it open-ended?
Once you've answered these, you can start!
Steps to Make a Donation Tracker
Keepthescore.com is great for making donation trackers fast and cheaply. And, if you are a non-profit group, you can get a tracker for free! Just send us an email.
To make a donation tracker, just do these steps:
Go to this page and make a leaderboard. No need to sign up or give your email!
Add all the people who will be giving. You can add more people later.
Your tracker is now made ✨.
Click SETTINGS > Ranking and scores on your tracker.
Type in the Units field what you are counting, like USD.
Click on "Engagement" and choose Show overall total for all players at the top.
You can also add a Goal value if you have one.
Click "SAVE". Your tracker is ready!
Click "PUBLISH" to share your tracker. You can put it on a WordPress site by reading this guide.
Done!
Easy Updates
Once your tracker is on your site, updating it is easy. Just use the admin link, and all your changes will show up automatically ✨.
If you just want to show the total amount, a fundraising thermometer is another easy tool. Keepthescore.com also has a free fundraising thermometer you can put on your site.
Choose from a variety of templates
Pick a theme to make your donation tracker look cool and professional. Check out all the themes here.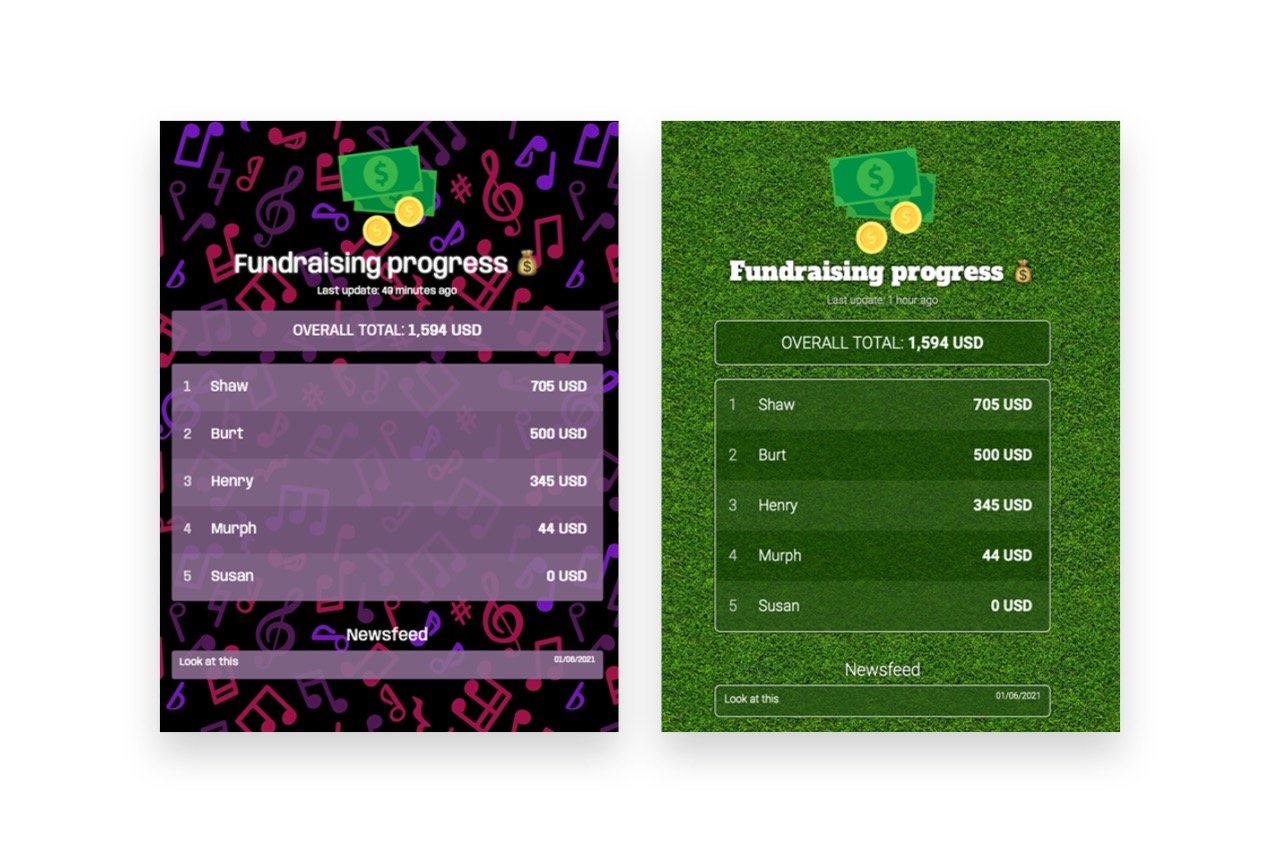 Why Use a Donation Tracker?
To sum up, here are 6 great reasons for using a donation tracker:
It's Motivating: It keeps your helpers excited, especially if fundraising takes a long time.
Tracks Progress: It shows in a fun way how your fundraising is doing.
Spreads the Word: You can share the tracker link anywhere to let more people know about it.
It's Simple and Visual: Putting our tracker on your site is easy, and it shows clearly how much money you are raising.
Makes Giving Fun: Seeing the tracker go up can make people want to give more.
Keeps Things Moving: Regular updates keep the energy up, even when things might be slowing down.
Please give us feedback!
Do you have a question, feedback, or a feature request?
Great! We answer every message within 1 working day (sometimes on the weekend too). You can reach us in the following ways:
We love feature requests, but it depends on whether we think it'll be useful to other users and how much effort it'll be.