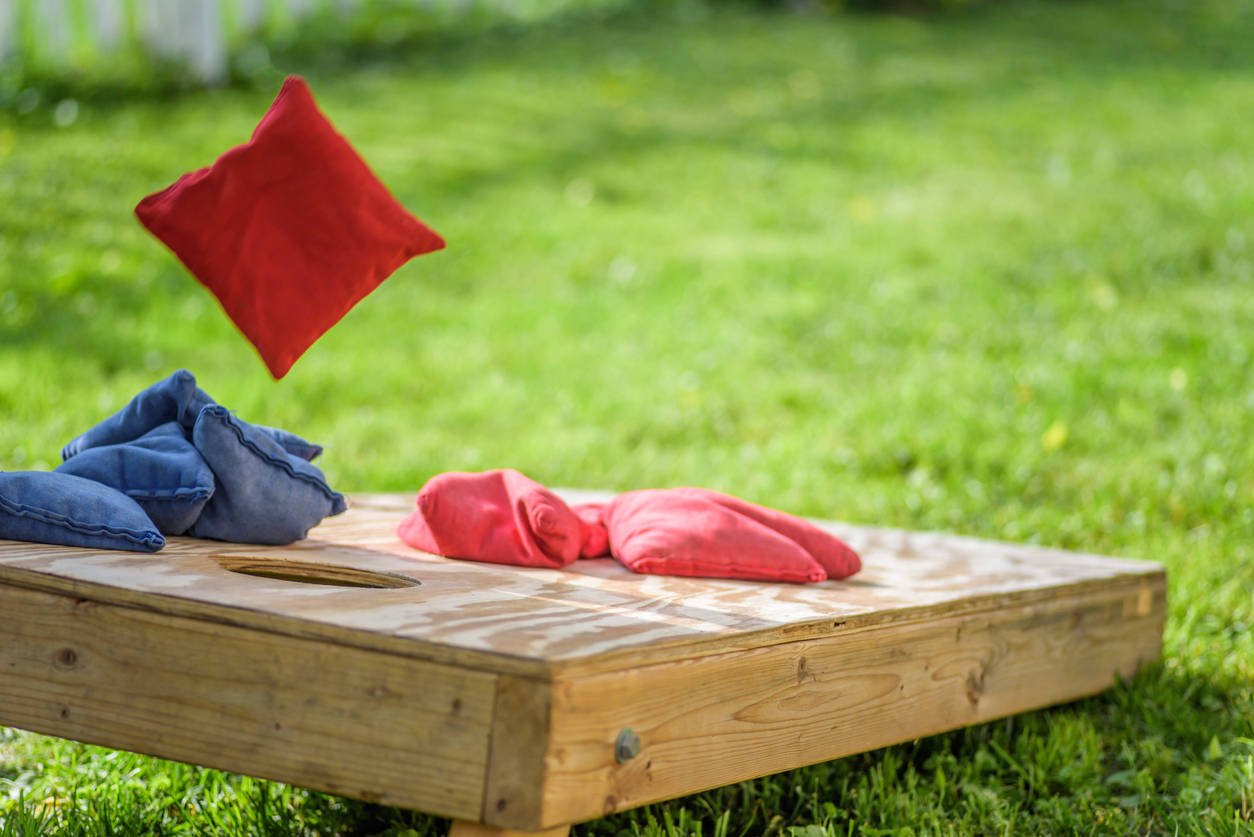 Cornhole, also known as bean-bag-toss or sack-toss, is a popular outdoor game in the United States, especially during the summer months. The objective of the game is to accumulate points by landing a bag on a board or through a hole in the board.
According to historical records, the first patent for the game came out in 1882. Since then, cornhole has gained tremendous popularity, and its rules and scoring system have evolved.
Rules and Gameplay of Cornhole
Cornhole requires two sets of four bags, two boards, and between two to eight players. The game boards are placed 27 to 33 feet apart from their bottom edges. Smaller versions of the game exist for kids, with proportionately sized boards, bags, and holes.
The areas immediately adjacent to the boards are known as "the pitcher's boxes". Players must adhere to a "foul line", which is a real or imagined line extending from the bottom edge of the board. Players cannot step over this line when making a throw.
In a singles game, the two players alternate throwing their bags at the opposite board. After all eight bags have been thrown, players walk to the opposite board to tally the score, then repeat the process.
Understanding Cornhole Scoring
Cornhole has a straightforward scoring system. Any bag that is resting on the board without touching the ground scores 1 point. If a bag falls through the hole—whether directly, by sliding down, or by being knocked by another bag—it scores three points.
The game employs cancellation scoring. Here, the player with the highest score for a round gets the difference in scores as their points. For instance, if player 1 scores 10 points and player 2 scores 12 points in a round, player 2 is awarded 2 points. If both players score the same points, nobody gets points for that round. The game continues until a player accumulates a total of 21 points.
Keeping Score in Cornhole
To accurately track the score, using a scoreboard can be beneficial. Let's take a look at some good options.
1. Online Scoreboard from Keepthescore.com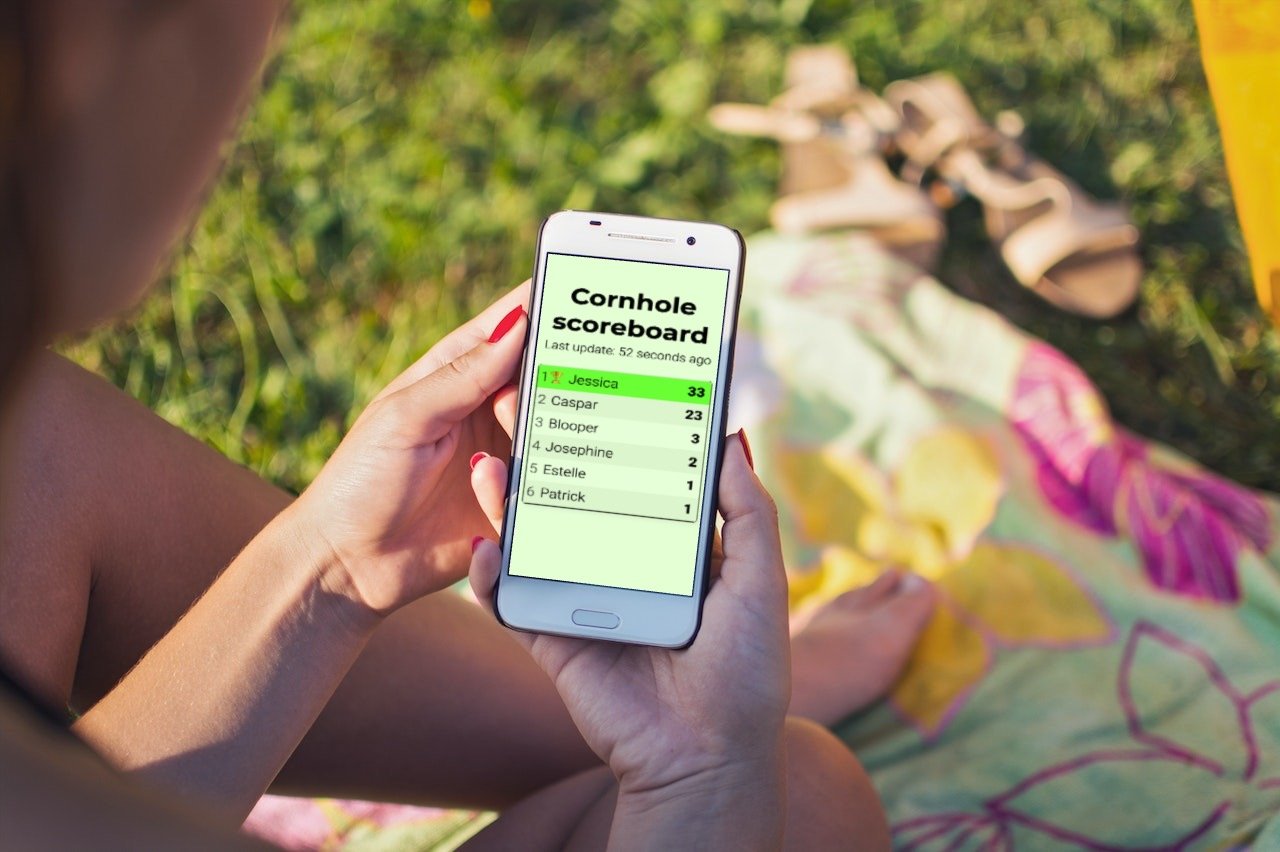 An online scoreboard presents several advantages such as sharing scores with a wider audience, maintaining a running total, and it costs significantly less than a physical scoreboard. We recommend Keepthescore.co for its user-friendly interface and reliability. Try Keepthescore.com for free.
3. Focusport Cornhole Scoreboard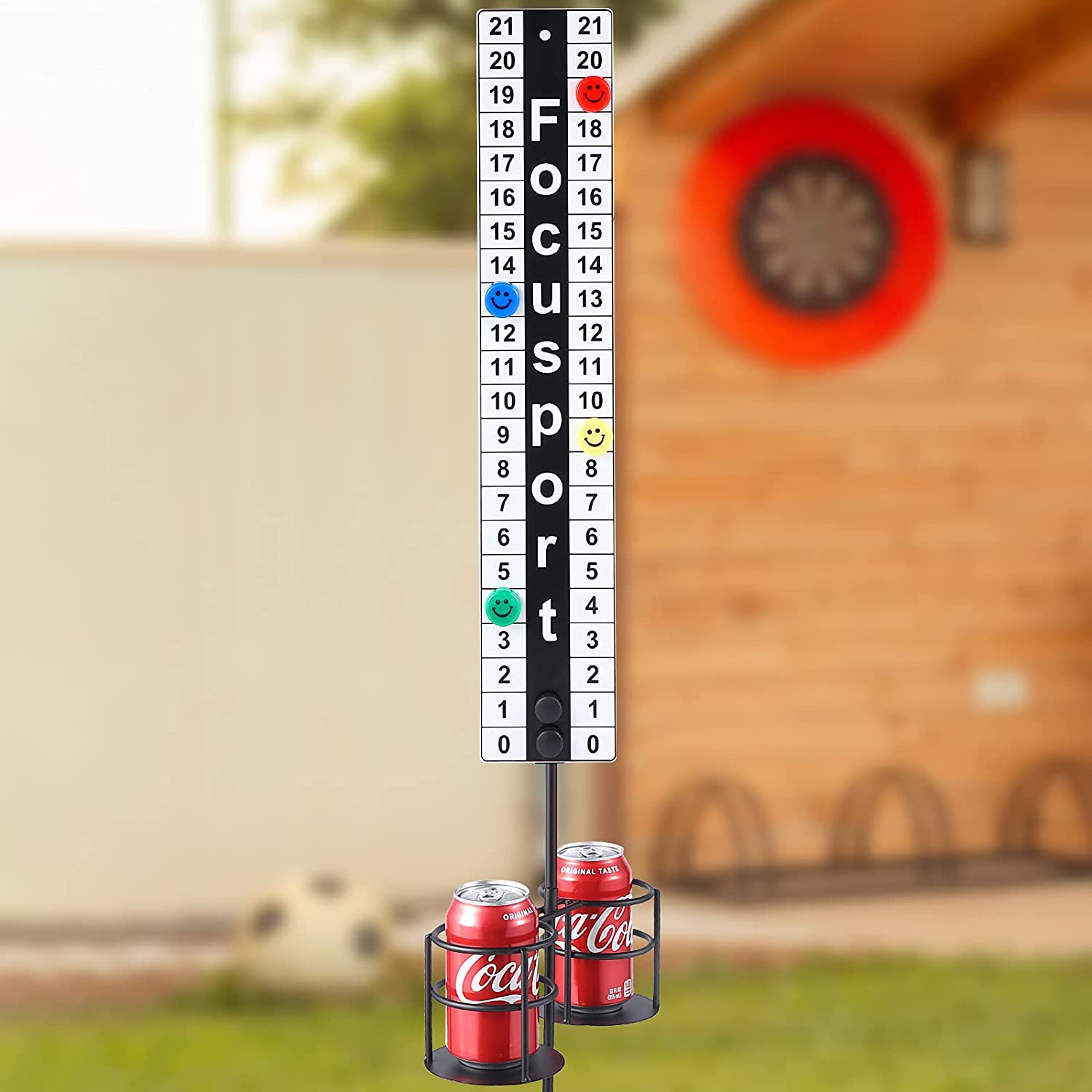 This metal magnetic cornhole scoreboard is a perfect fit for cornhole games. Its powerful magnets make it easy to keep track of scores, and the integrated drink holder adds a convenient touch. Click here to purchase on Amazon.
2. Botanmu Portable Sport Scoreboard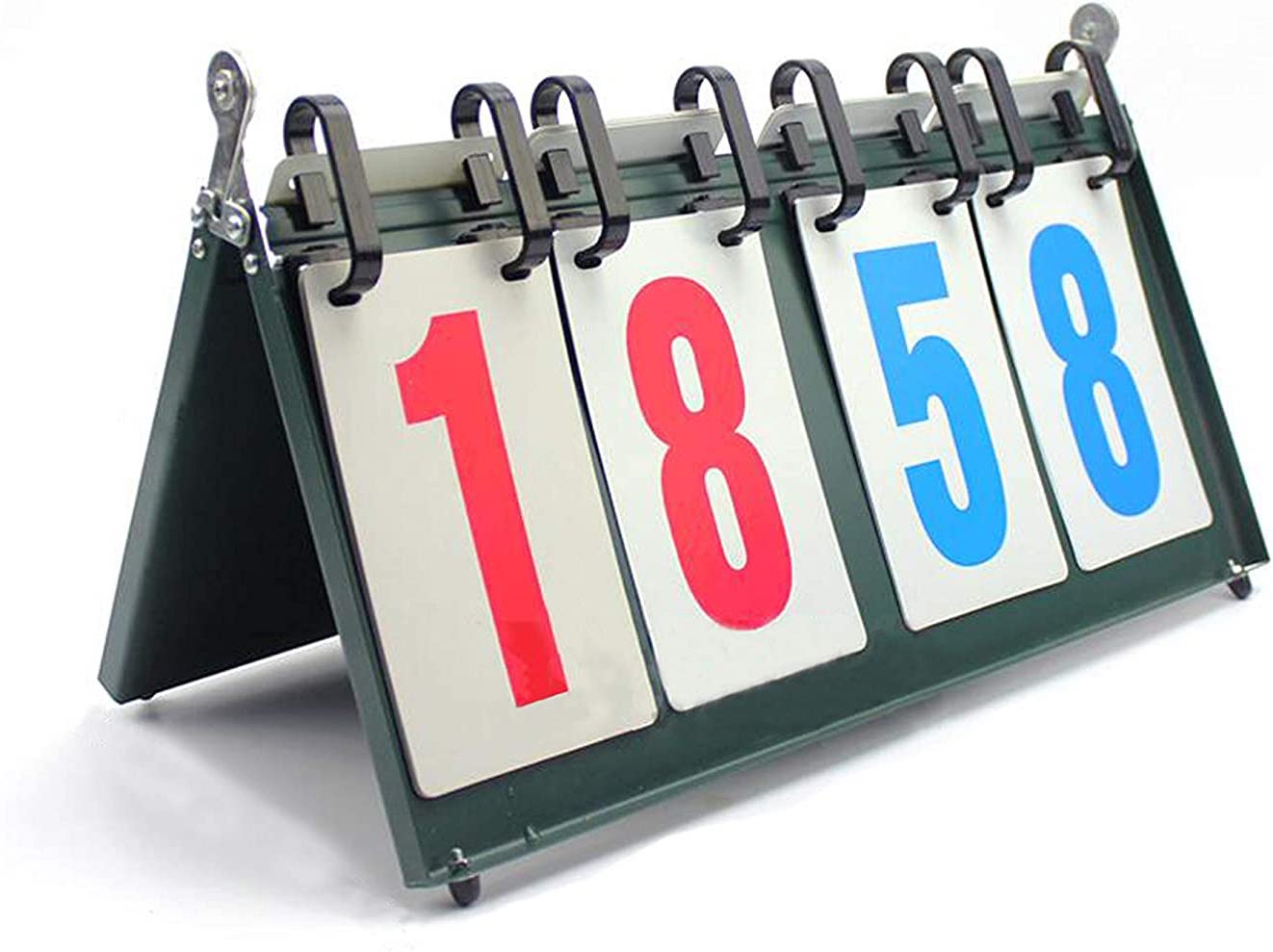 This versatile scoreboard works well for a range of sports, including cornhole, volleyball, and table tennis. Simply place it in a visible location to start keeping score. Click here to buy on Amazon.