"Gamification" is a term that has been very popular in the marketing world for a long time. It is a way to reward people for their efforts and to compare their performance with others.
Naturally, this also works very well for trade shows, exhibitions and other events. If you add a digital leaderboard to your booth, you will not only have an eye-catching display, but you will get people returning to see how they are doing: once their name is on the leaderboard, they have a strong incentive to keep coming back.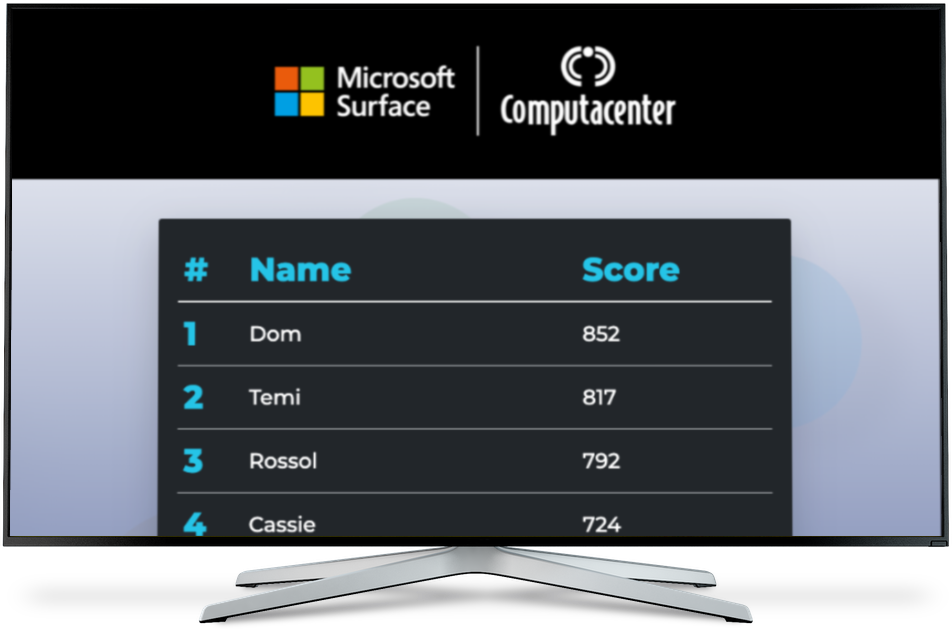 It is neither complicated nor expensive to get a fully branded leaderboard or other digital display as part of your event toolkit, and it unlocks a lot of creative potential.
Games to play at events
The initial decision to make is what you will be tracking via the leaderboard. There are many types of events, games and competitions that you can offer. They can be based on your line of business but doesn't have to be.
Some examples of games and activities you could consider are: * Trivia / quizzes. You could have a quiz about your product or service, or you could have a quiz about a specific topic. Participation could be "live" or offline, at the event or at home. * Scavenger hunt. Participants would need to need to acquire specific items (mabye from other booths?) or answer particular questions relating to the location or the event. * Spin-the-wheel. Participants would need to spin the wheel and win a prize. * A physical competition at your booth. See the "Cyclone" ball-collection example below.
This is where you need to get creative. Speak to your team and see what you can come up with.
Example leaderboard
One of our partners is Unique Ideas who offer a range of games to be played at events. They recently switched from a traditional leaderboard to a digital one and were very pleased with the results. See below for a promo video of their latets event, featuring the digital leaderboard.
Consider using Keepthescore for your digital leaderboards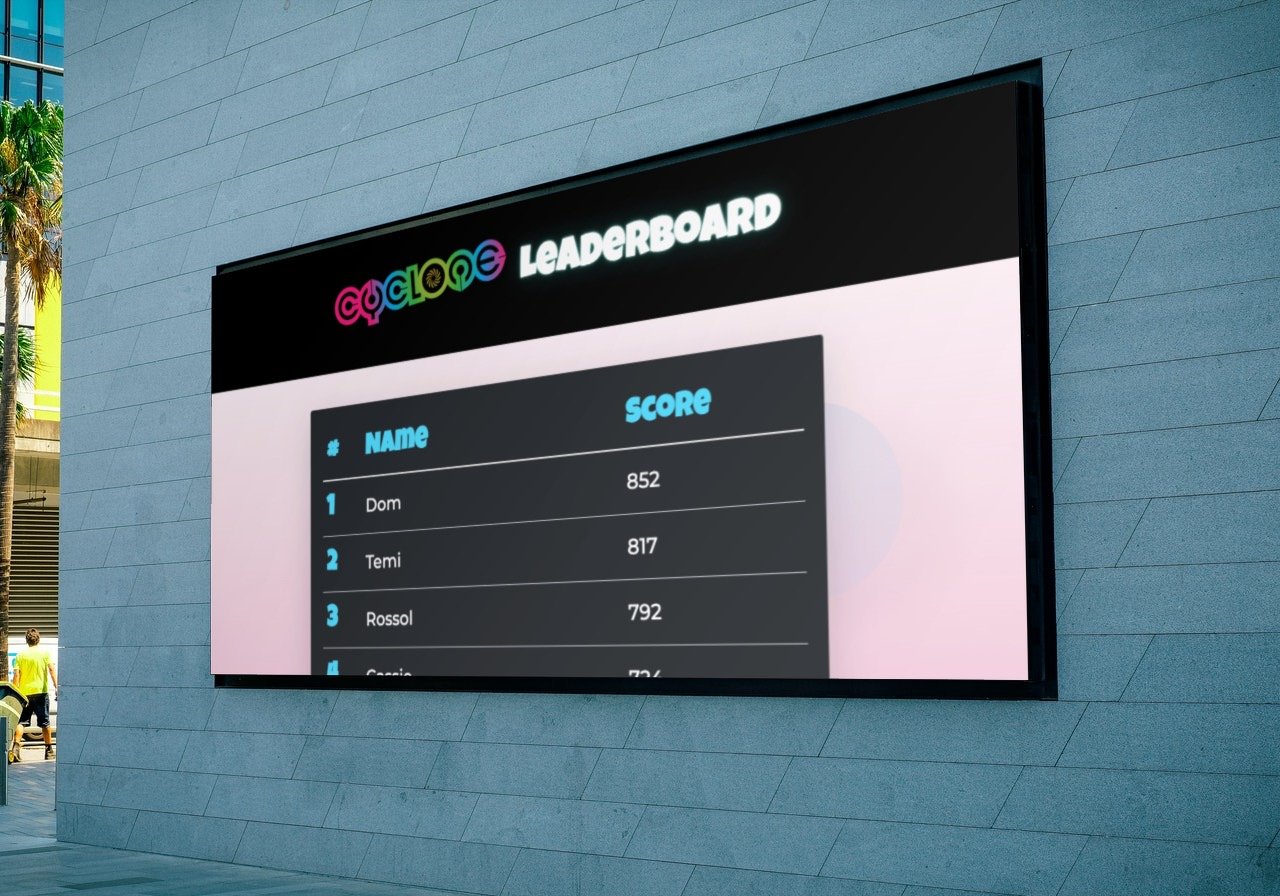 We have experience in creating engaging, simple-to-use and cost-effective leaderboards. There are 2 options when using our offerings:
The standard product, which costs 15 USD and comes with a wide range of themes and customization options. Click here to get started.
A bespoke leaderboard that is designed to meet your needs and is priced on a monthly basis. If you go this route, we can cater to almost any technical requirement you have. See our white-label solutions page for more information.
Regardless of which option you choose, the leaderboards update in real-time, and data can be entered via a mobile device, tablet or desktop. You can also share the leaderboard via social media or embed it on a website.
One last thing: digital signage
A digital leaderboard is only part of a broader category of products known as digital signage. If you have needs that are not satisfied by a leaderboard and lean more towards digital signage, then we can help here too. Get in touch with us to find out more.