Integrating points into your classroom routine can significantly impact students by promoting positive behavior and increasing engagement. Points provide immediate, tangible recognition and establish a more constructive learning environment.
They give quick feedback to both students (and teachers!).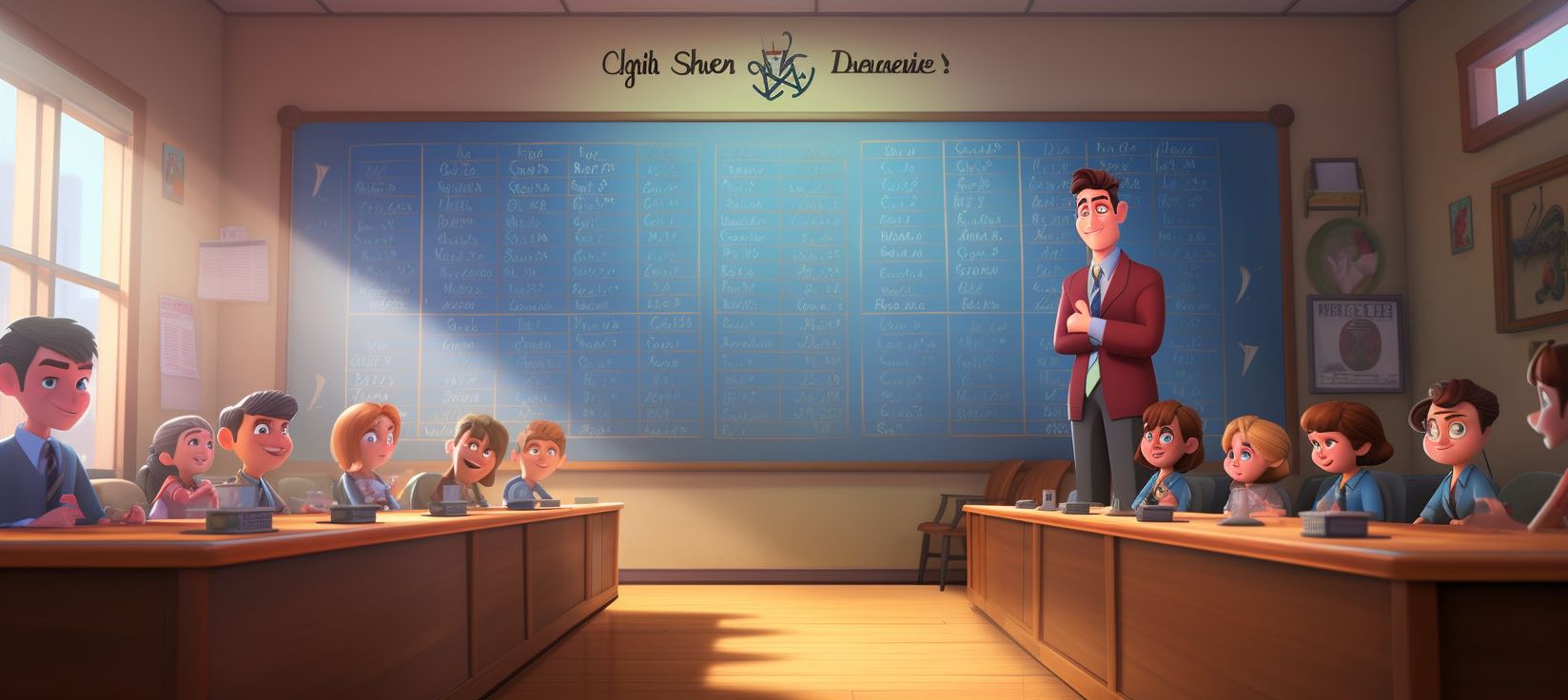 A simple leaderboard serves as a good way to track and display these points, giving a visualization of students' progress and achievements. In this post we'll look at how you can quickly set up a classroom leaderboard yourself.
Considerations
To get started you should consider the following points:
define clear and inclusive criteria for awarding points,
maintain the leaderboard regularly, and
acknowledge the diverse capabilities and achievements of all students. fostering an inclusive and supportive environment is vital, where every student feels valued and recognized for their efforts, regardless of their standing on the leaderboard.
It is essential to secure student data and to consider the implications of publicly displaying points.
Next, what are some activities you can give points for?
Ideas for classroom points
Here's some ideas to get you started:
Class Participation: Points can be given for taking part in class discussions, asking questions, and adding to the learning environment.

Homework Completion: Points can be given for turning in completed homework on time, showing responsibility.

Quiz and Test Performance: Points can be given for doing well on quizzes and tests to reward understanding of the material.

Group Collaboration: Points can be given for working well and contributing in group projects or activities, promoting teamwork.

Positive Behavior: Points can be given for showing good behavior like helping others and being respectful in class.
Start small and improve
Starting new things, like a points system, can seem daunting. But, it's okay to start small and learn as you go. It doesn't have to be perfect at first. Maybe start with a tiny test — pick one or two things to give points for. This way, it's easier for you and the students to get used to it. You can see what works and what doesn't and make changes as needed.
As you and the students get more used to it, you can try more things. The main thing is to keep trying and keep improving!
Recommended leaderboard tools
Now it's time to actually create your leaderboard. You could try the following tools and methods:
Keepthescore.com. That's us 👋! This tool is super quick to set up and comes with a bunch of features and themes to make your leaderboard look attractive. It's free to try. If you want to pay for certain features, you can get 50% off if you are in education.
A flip-board / blackboard. If speed is critical, then don't overlook this low-tech and effective option. If things work out positively, you can become more sophisticated.
Google Sheets. You can always move onto something better once your experiment was a success.
On Keepthescore.com, you can for instance style your leaderboard with a Harry Potter theme.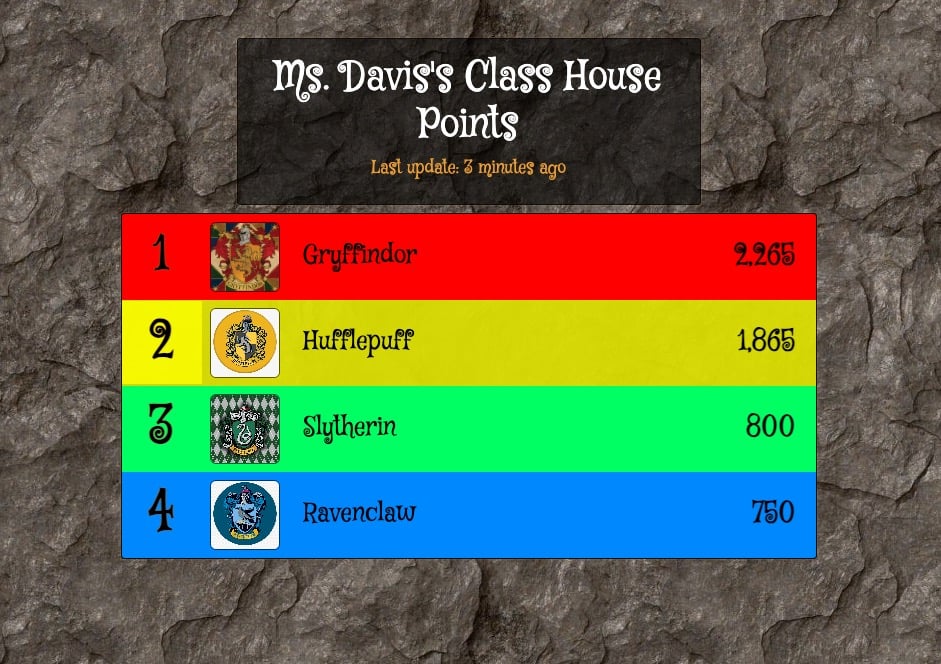 .
How do I create a leaderboard on Keepthescore.com?
Just proceed as follows (it will take you 3 minutes):
First, you need to go to this page and click START HERE. You can do this without registering or providing an email address.
You must then enter all participants. Further participants can be added later. Click on CREATE BOARD.
Your leaderboard has now been created ✨.
Click the "PUBLISH" button at the top of your board. Choose how you want to publish or share your leaderboard. You have the option of sharing a read only link with your pupils (and parents too).
That's it!
Do you have feedback or further ideas? Please comment below