Hello! 👋
Welcome to the monthly round-up for Keepthescore.com. You may not know this but Keepthescore.com is a one-man show. It's one guy (me) doing the coding, the support, the design — and writing this newsletter.
Here's what happened in June.
Brand-new football scoreboard
A dedicated scoreboard for football (not soccer!) was one of the most requested scoreboards of all. This was completed in mid June and is now available for everyone. Click here to try it out for yourself!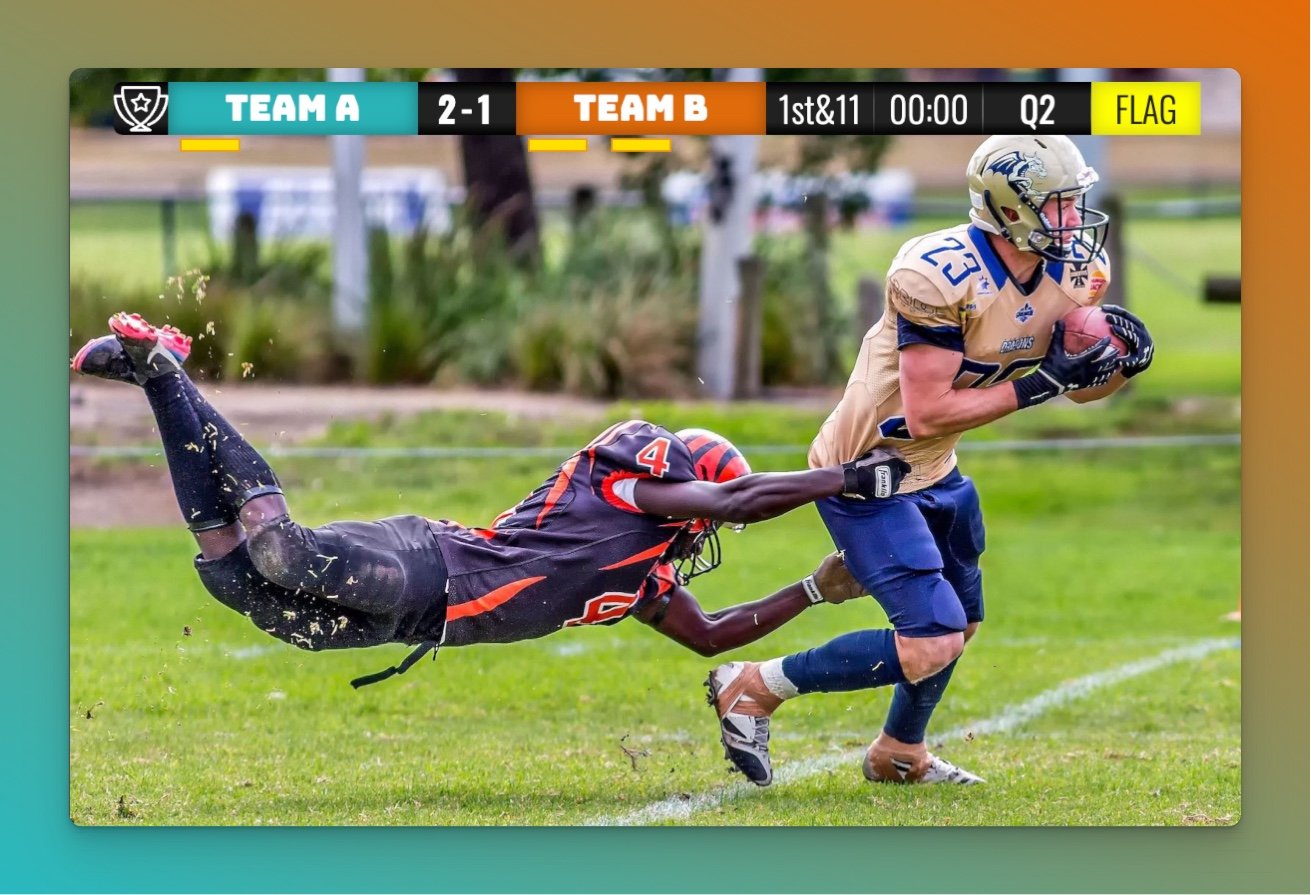 As with all of our scoreboards, the advantages are as follows:
The scoreboard is web-based which means no installation or software updates
Fully customizable, including colors and logos
Share a link with your score-keeping person so that they can update scores with a device of their choice.
Baseball and softball scoreboards got an upgrade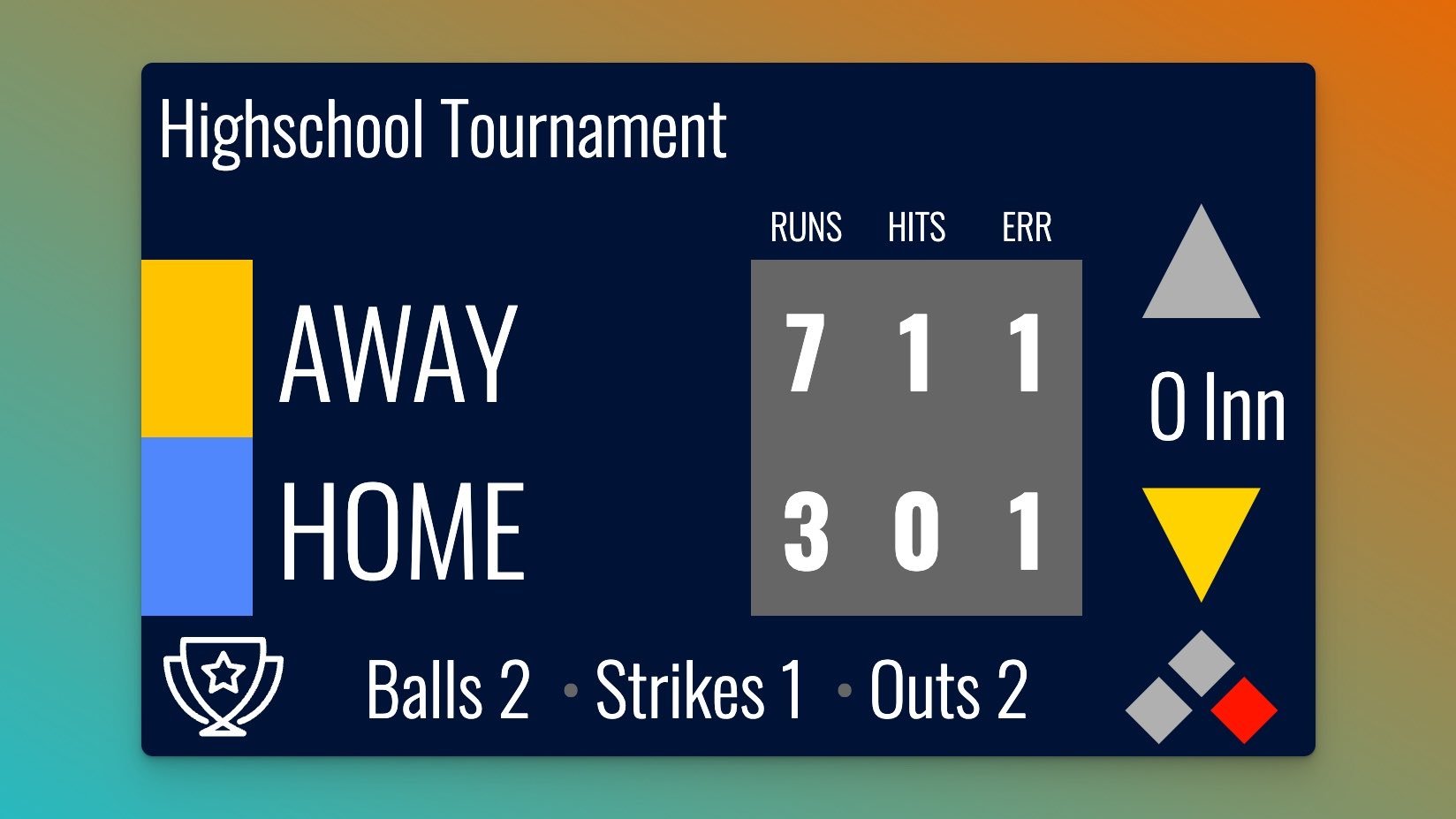 The baseball scoreboards got showered with new features, based on the feedback you gave! Specifically:
You can opt to show hits and errors on top of runs, or just runs
You can hide strikes and balls
You can add an optional title to the scoreboard
You can configure all of the colors
And of course, you can edit team names and upload logos, as before. Click here to try it out for yourself!
Other changes in June
I've made it easy to show, hide and edit the blue increment buttons on leaderboards: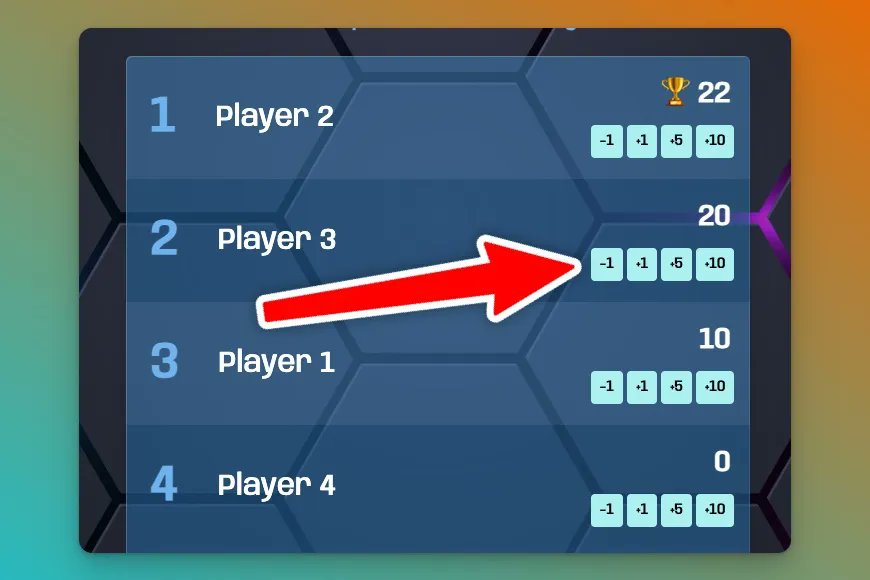 Another thing that got done in June was to make a scoreboard suitable for use in an esports stream:

This can also be used as a multi-purpose scorebug for streaming of any kind. Click here to try it out for yourself!
Upcoming changes
The pricing plans are in for a big overhaul. I will be adding a low-cost plan and a premium plan to better cater to different needs and budgets.
As part of this, I have already restricted the number of boards you can have with a free account.
NOTE: If you currently have a subscription plan, it will remain unchanged.
That's all folks
Let me know your thoughts on the above or anything else... just reply to this mail.
I will be taking a break in July and August, so there will be no newsletter for the next 2 months!
So long for now, Caspar