Hello! 👋
Welcome to the monthly round-up for Keepthescore.com. You may not know this but Keepthescore.com is a one-man show. It's one guy (me) doing the coding, the support, the design — and writing this newsletter.
Here's what happened in May.
Managing your boards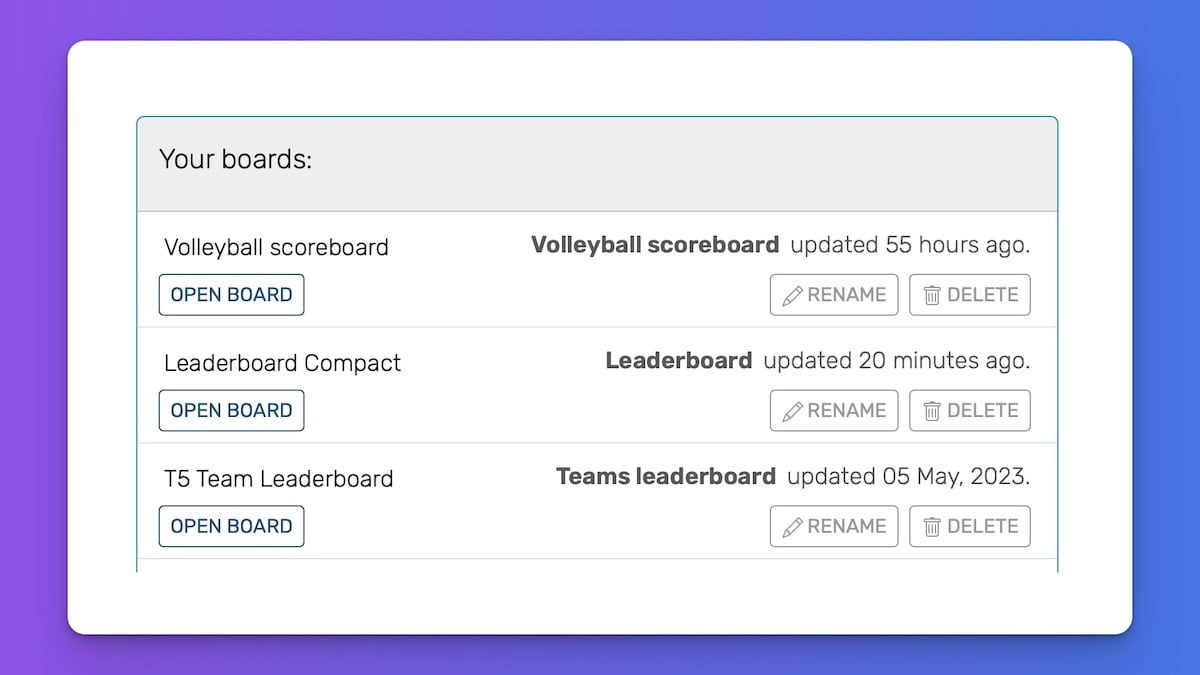 Boards created by you are shown in a list on the homepage. It's now much easier to administer this list:
You can give your boards a custom name which will only be visible on the list (not on the board itself).
You can permanently delete boards, so that your digital life remains nice and tidy.
Deleting boards will become very important in the next 1-2 months, because I will introduce a restriction on how many boards can be stored per account. This is to prevent people from creating a huge number of boards.
Logo upload for the baseball and volleyball scoreboards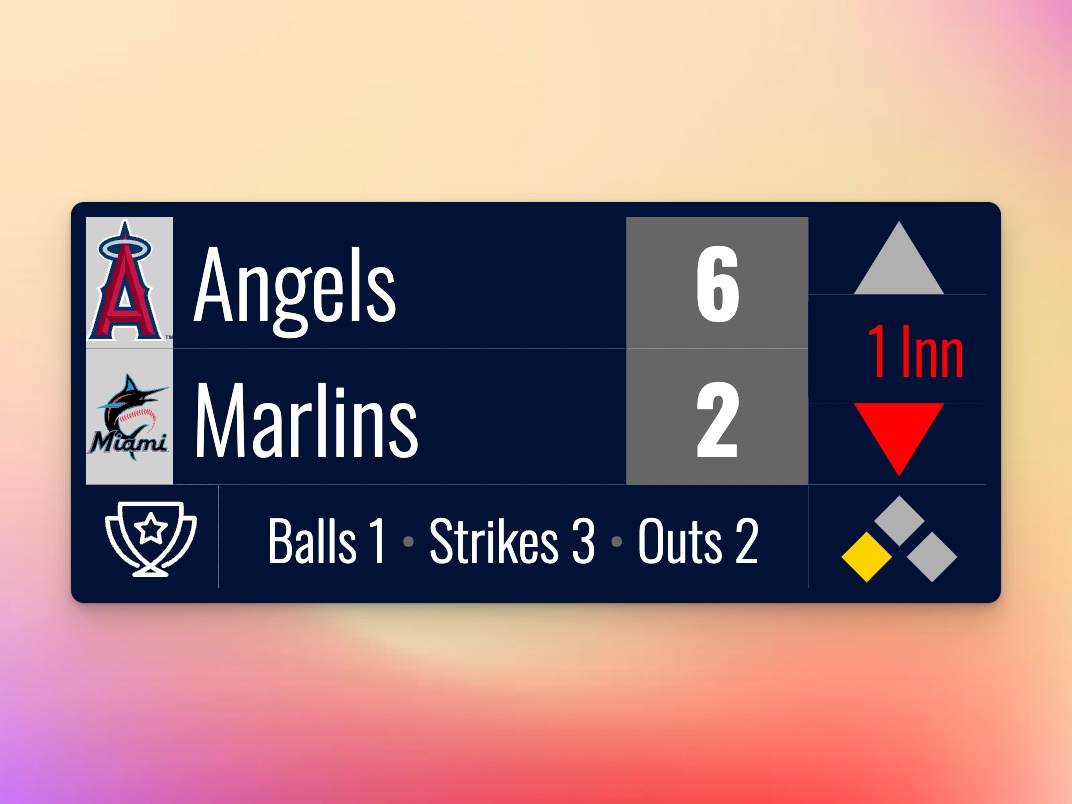 The "next generation" scoreboards, which were released last month, received further features, with more still to come!
It is now possible to upload a logo for each team. Note that PNGs with a transparent background or SVG files look best.
The ability to replace the Keepthescore "trophy" logo with your own will be added in the coming month.
Please be aware that uploading logos is currently a free feature, but will be moving into the premium tier within 2-3 weeks.
If you want to leave feedback on any of these changes, you can leave a public comment on this page.
Other changes
Keepthescore has permanently switched domains from ".co" to keepthescore.com.
Sound and vision: The buzzer on sports scoreboards has been replaced with an improved version. All the buttons on the site have been tweaked to look flatter.
Upcoming changes
There are some big features in the pipeline.
The next sport to be supported will be football. Hopefully it will be completed by the end of June. I will also be adding a scoreboard overlay for e-sports and game streamers.
The pricing plans are in for a big overhaul. I will be adding a low-cost plan and a premium plan to better cater to different needs and budgets. If you currently have a subscription plan, it will remain unchanged.
That's all folks
Let me know your thoughts on the above or anything else... just reply to this mail.
So long for now, Caspar