Hello! 👋
Welcome to the monthly round-up for Keepthescore.com. You may not know this but Keepthescore.com is a one-man show. It's one guy (me) doing the coding, the support, the design — and writing this newsletter.
Live preview of themes and colors
Theming boards is a very popular feature but it was quite hard to find. It's now much easier to change themes: click the "COLORS AND THEMES" button in the control panel and you can see a live preview of any changes you make.
You can see a gallery of all themes here.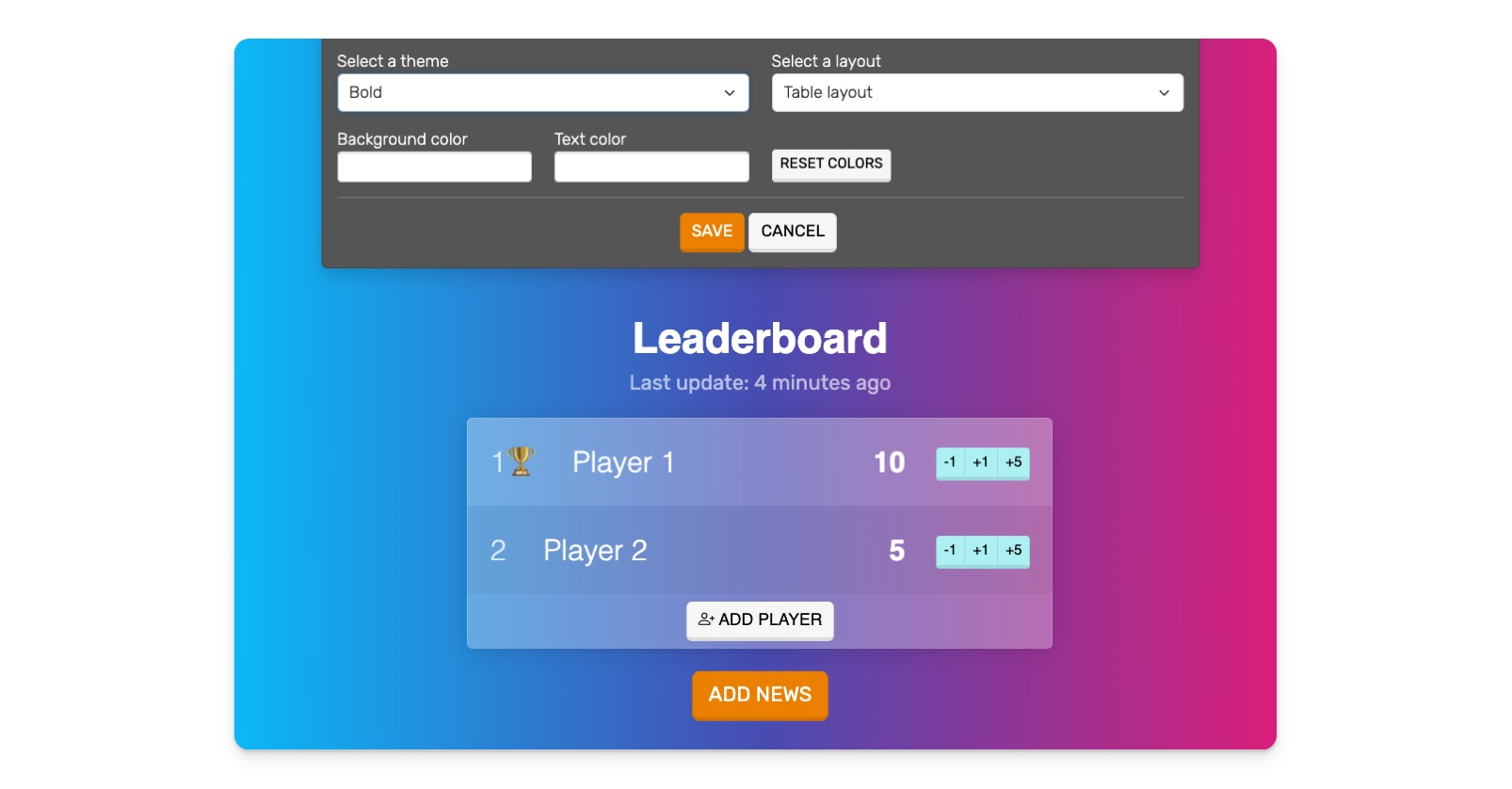 Theme colors can now be edited
An evergreen request was the option change the colors of themes. This has now been made possible ✅.
New themes
The following new themes have been added: Golf, Jungle, Formular 1 and Black. More themes are coming soon.
Smaller improvements
Leaderboards now have a small number-change animation when a new score is added.
It's now much easier to comment on leaderboards: You can use your login from Keepthescore.com for commenting.
Coming next month
In March I will be adding more functionality to themes, including the ability to change text sizes and fonts.
That's all folks
Let me know your thoughts on the above or anything else... just reply to this mail.
So long for now, Caspar