Hello! 👋
Welcome to the monthly round-up for KeepTheScore. You may not know this but KeepTheScore is a one-man show. It's one guy (me) doing the coding, the support, the design — and writing this newsletter.
Here's what I got done in November:
Leaderboards: custom colors for top-ranked players
It is now possible to specify a custom background and text color for the 1st, 2nd and 3rd players on a leaderboard. If a player moves up the ranking into one of these top spots, the coloring will automatically be applied.
It was previously only possible to specify custom colors per player.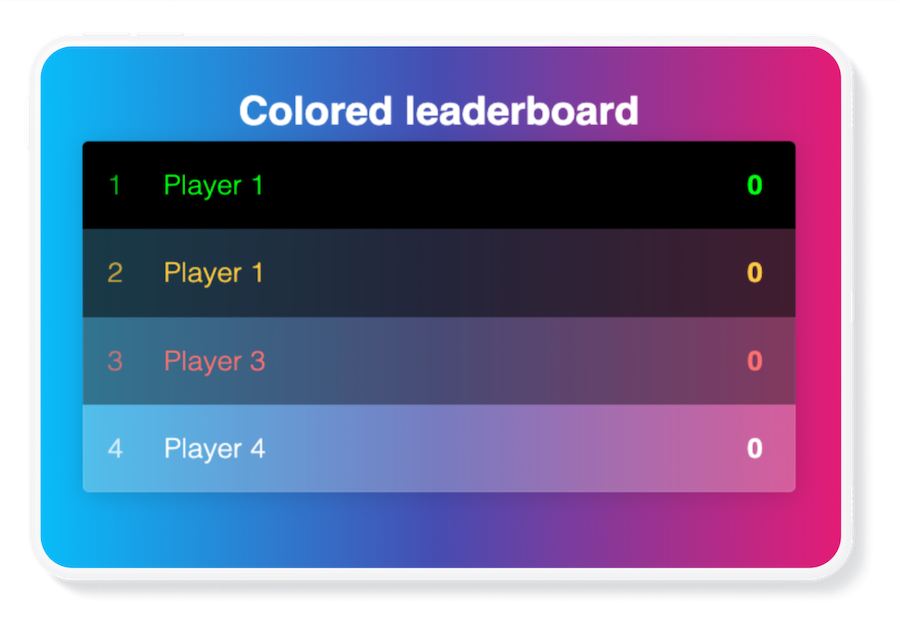 To use this new feature:
Click the SETTINGS button at the top
Click on the "Colors and Styles" tab
Enter the colors you want under "Dynamic rank colors"
Sport scoreboards: new streaming layout
There is a new layout for streaming scoreboards. Reminder: these are scoreboards that are suitable for embedding into a live video stream or broadcast.
You can now choose between a side-by-side layout, or an over-and-under layout. See below: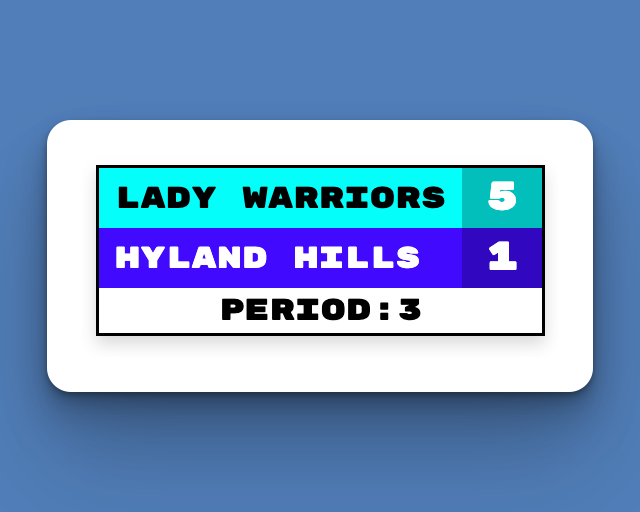 To use this new feature:
Click the STREAMING button at the top
Click the layout select box and choose one of the 2 options
Finally copy the URL to your clipboard with the blue "COPY" button and insert the URL into your streaming software (such as Open Broadcaster)
Leaderboards: maintaining rank when searching
A player's rank no longer changes when searching for the player's name via the search box.
To enable a search box for a leaderboard:
Click the SETTINGS button at the top
Click on the "Engagement" tab
Click on the "Show a search filter on your board" checkbox
Assorted stuff 📦
I published 3 new articles in November:
I also made the site available on Keepthescore.com (as opposed to keepthescore.co)
Coming next
In the next few weeks I plan to create a rough roadmap for 2023 and to get feedback. I can already reveal that I will be greatly improving and expanding the ability to create themes for scoreboards and leaderboards.
Stay tuned!
That's all folks
Let me know your thoughts on the above or anything else... just reply to this mail.
So long for now, Caspar