Hey 👋
Welcome to the monthly round-up for KeepTheScore. You may not know this but KeepTheScore is a one-man show. It's one guy (me) doing the coding, the support, the design -- and writing this newsletter.
Here's what I got done in August. I added one headline feature and am preparing for a big change to my business model in September. Read on for more.
NEW: Time-based scoreboards and leaderboards
This is a feature that many people have asked for. It is now possible to use times (hours, minutes, seconds) on scoreboards and leaderboards.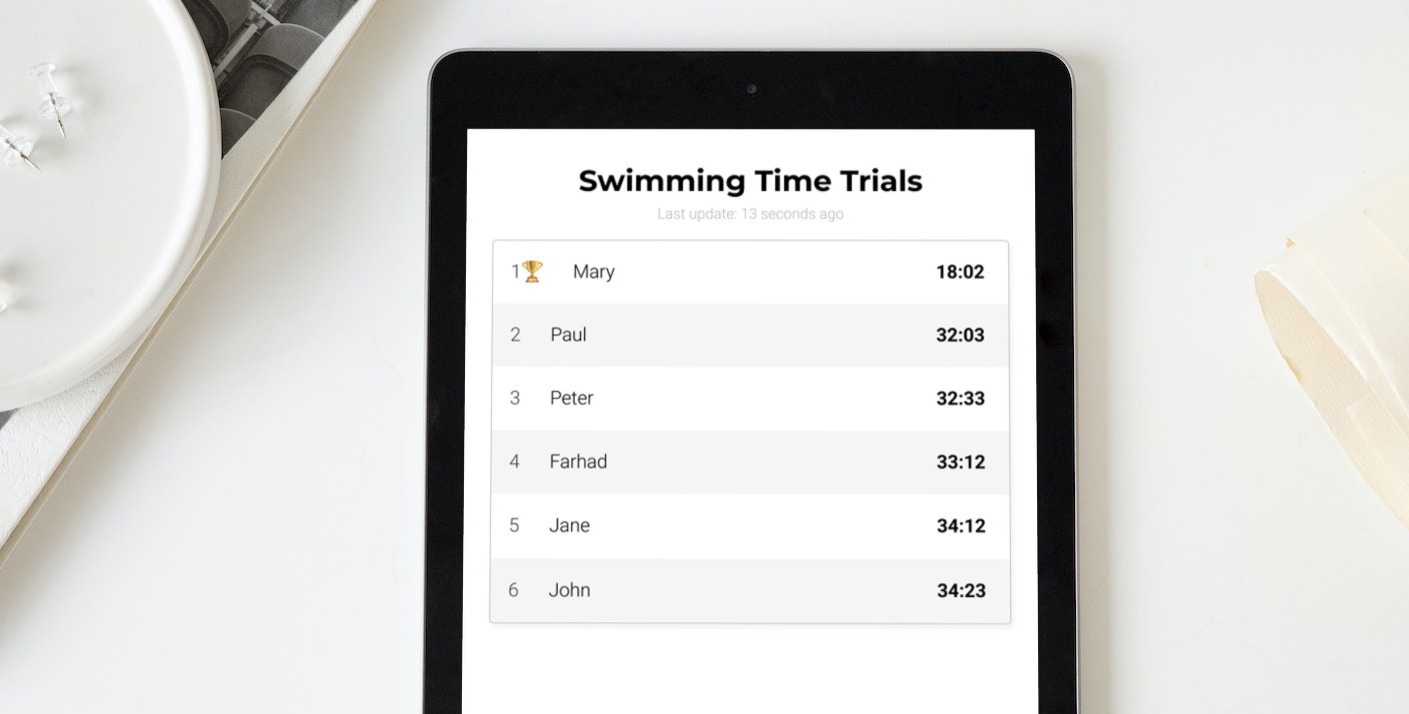 Maybe you are running a Formula 1 competition or a tournament involving Mario Kart or GTA? We've got you covered! Read more here.
Subscriptions are coming!
A fundamental change is coming to Keepthescore.
At the moment you pay a small fee to upgrade a scoreboard or leaderboard — which then stays upgraded forever. As I have come to realise, this is not generating enough revenue to pay my bills. So sometime mid-September I hope to have enabled subscriptions.
How will subscriptions work?
If you have an active subscription, then all boards that you create will be "upgraded".
Once your subscription expires, then your boards will revert to being "free" boards.
Having an active subscription will allow the use of certain features. This will most probably include being able to embed your board on websites, uploading images, and possibly a few other things.
The current limit of only sharing links to boards with less than 8 players will be lifted. So you will be able to share the public read-only version of your board regardless of how many players it has.
Please let me know if you have feedback or thoughts on these plans by simply replying to this email.
The preparation for these changes is already underway. 2 new features that are related to subscriptions are:
You can no longer share your board without being logged in.
The password reset flow has been automated. Before I would manually reset your password for you via email.
Assorted stuff
Two interesting new things worth mentioning:
There is now an option for hiding the "last update" text on boards. See below.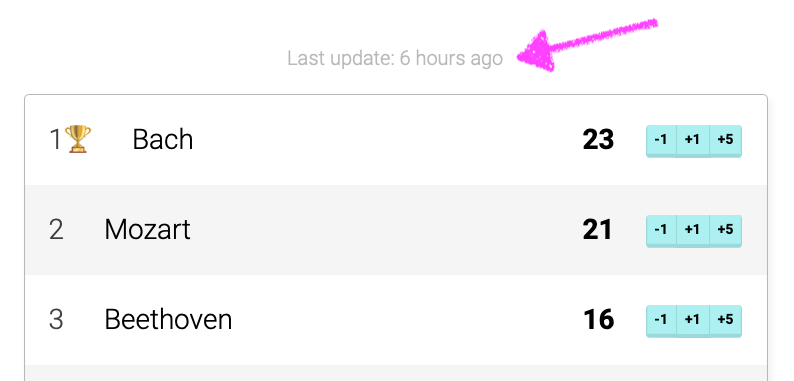 Also rankings have been added to scoreboards using the "compact" layout (which is the default). See below.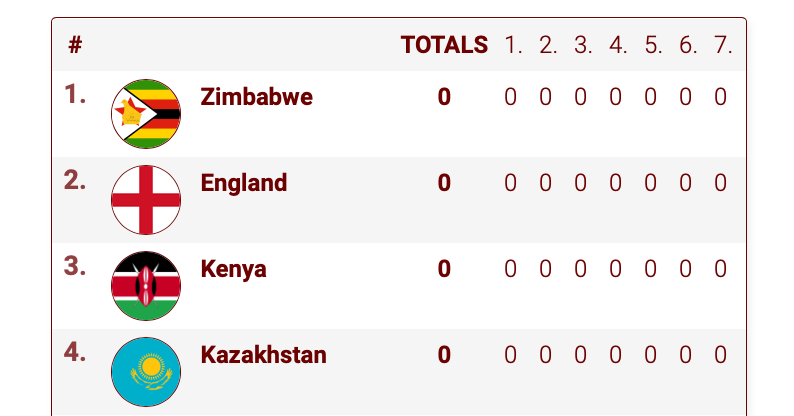 That's all folks
Let me know your thoughts on the above or anything else... just reply to this mail.
So long for now,
Caspar