Hey 👋
Welcome to the monthly round-up for Keepthescore.com.
You may not know this but Keepthescore.com is a one man show. It's one guy (me) doing the coding, the support, the design -- and writing this newsletter.
April was a slow month in more sense than one. I took a break for Easter and was also working on client projects. Here's what I got done:
1. Number of free players increased
You can now share a scoreboard containing up to 8 players without needing to upgrade it. Previously the threshold was 6 players. All boards that are not upgraded will contain ads. Yes, ads can be annoying, but they are a way of paying for the free boards (which is 98% of all boards). What are your thoughts?
2. Revenue and other metrics are now public
I have decided to make all of my metrics public on a single dashboard. The newly created dashboard shows revenue, engagement and signups for Keepthescore.com. Click here to see the dashboard.
To find out more about my thinking behind it see this blog post.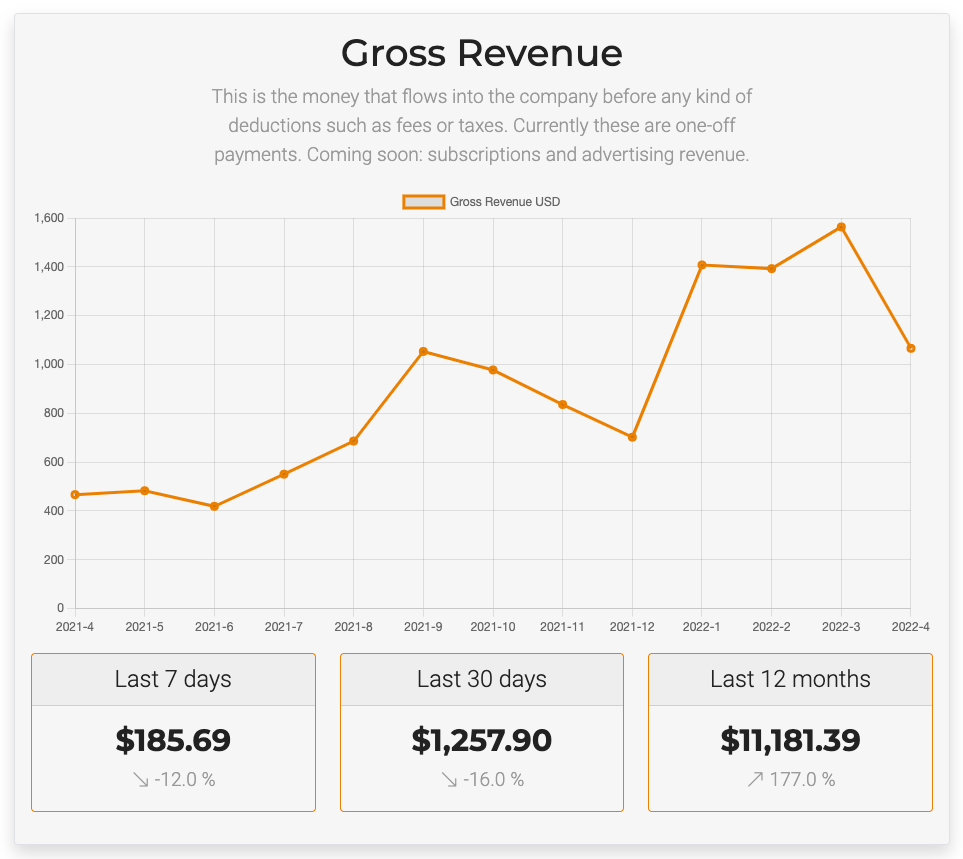 3. Small improvements to team leaderboards
Team leaderboards are for situations where you have teams composed of individuals, and you care about the overall team score as well as the score of the individuals.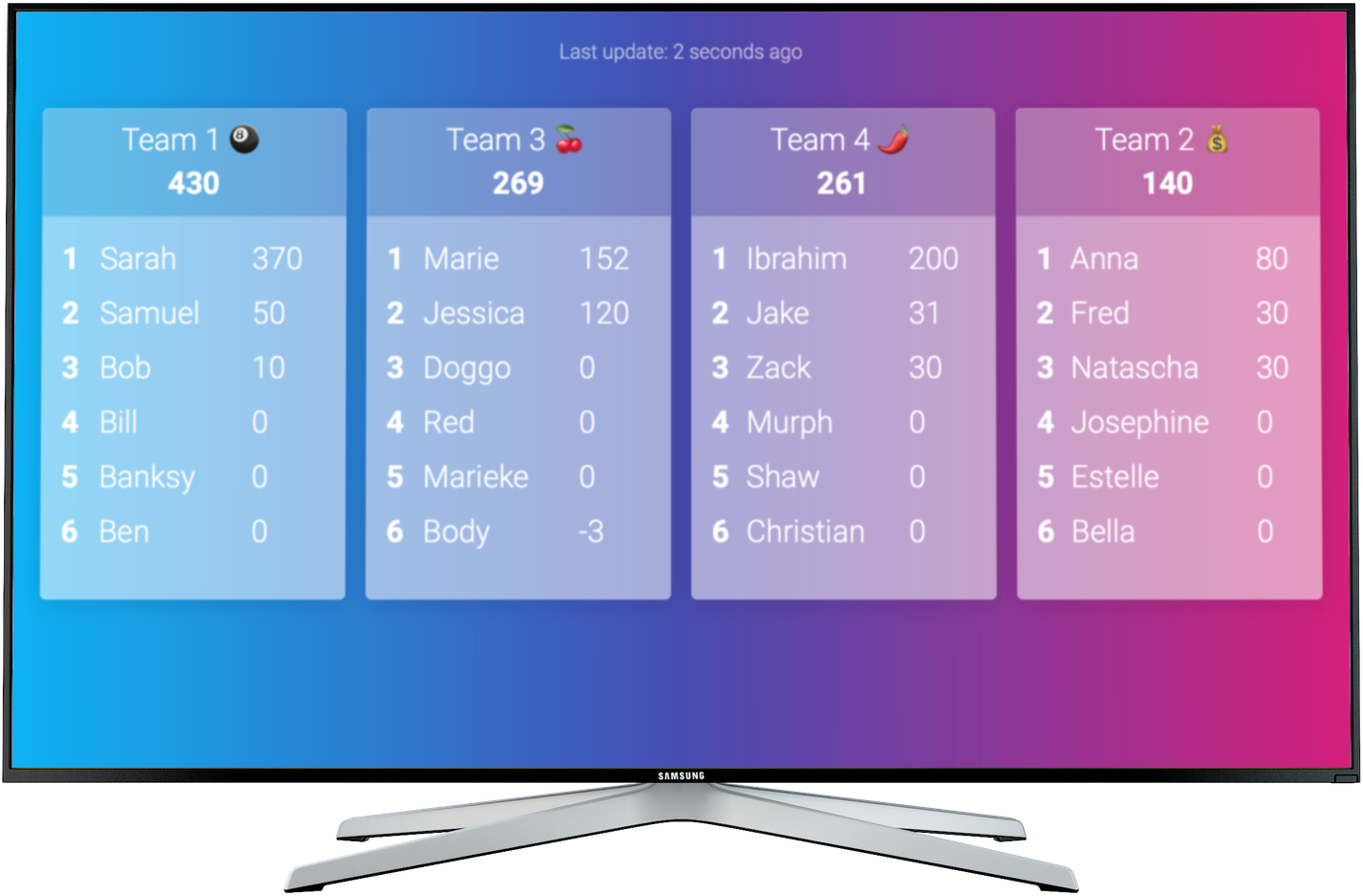 The following features have recently been added to team leaderboards:
Uploading of a logo per team
Sorting by highest score or lowest score or alphabetically
Showing trophies for highest (or lowest) players
To create a team leaderboard, click here.
That's all folks
Let me know your thoughts on the above or anything else...
So long for now,
Caspar