Hey 👋
Welcome to the monthly round-up for Keepthescore.com.
But first: you may not know this but Keepthescore.com is a one man show. It's one guy (me) doing the coding, the support, the design -- and writing this newsletter. This means that when my family and I catch Covid, everything grinds to a halt. That's what happened last week, which is why this newsletter is late. But don't worry, we're fine and on the mend ☀️.
Here's what else happened in the past month:
1. A Wordpress Plugin
We -- ok, I -- made it easier to embed your boards in a WordPress site. Get the full low-down here.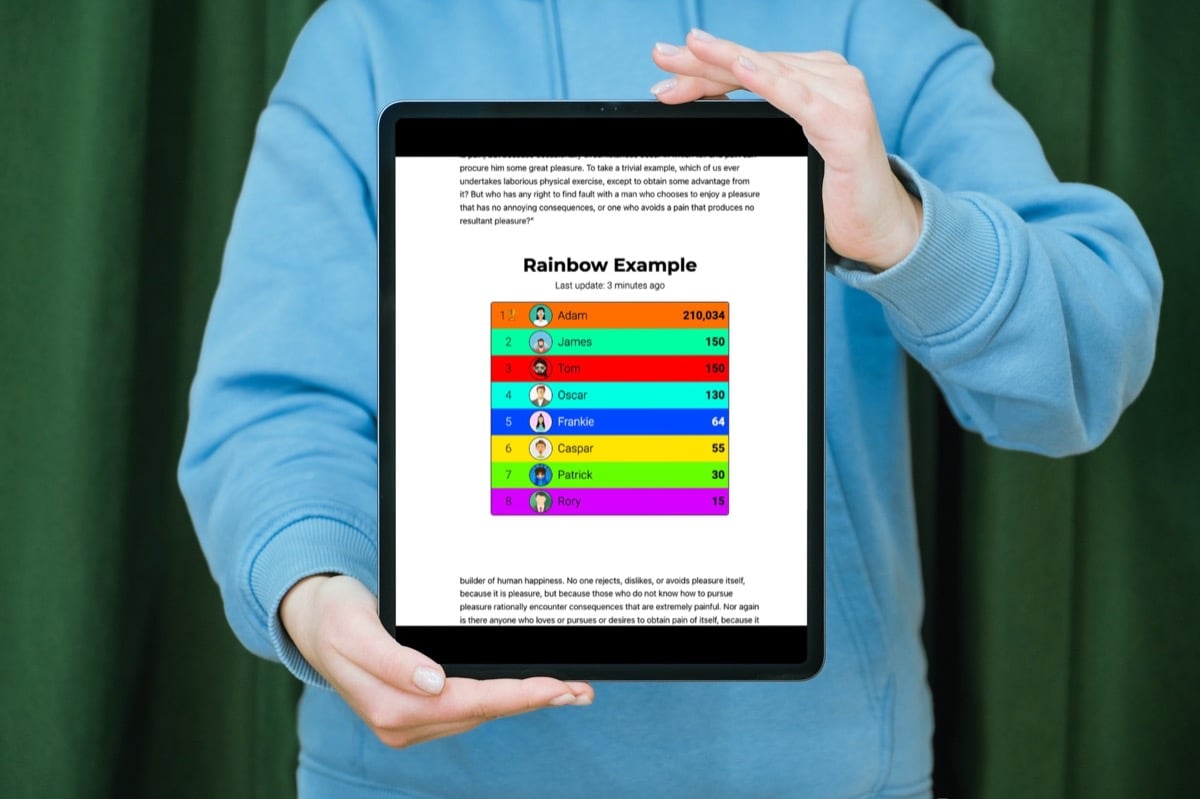 2. Arnold Schwarzenegger is hiding in Keepthescore.co
That sounds weird, but It has something to do with the Ukraine. Read more about it here.
3. New Themes
People asking me for more themes is an evergreen request. I've added 3 new themes, "Spring", "Very Pink" and "Music". Check them all out here.
4. What happens when players have the same score?
This is an issue that bugged quite a few of you: when players on a leaderboard have the same score, they were shown in a random order. Some of you requested for these players to be sorted alphabetically. It was surprisingly hard to fix and not everyone will be happy with this solution, but I think it's a step in the right direction.
4. Redesigned settings screen
The settings screen for boards was getting longer and longer. I was concerned that the "SAVE" button at the bottom was getting missed. So I split up the screen into sections. It also paves the way for further goodies coming soon.
Is it an improvement? Let me know.
5. Showing ads
I'm experimenting with showing ads on boards that are not upgraded. I'll probably roll it out to all boards soon. Yes, ads can be annoying, but they are a way of paying for the free boards (which is 98% of all boards). What are your thoughts?
That's all folks
Let me know your thoughts on the above or anything else...
So long for now,
Caspar