In this post we'll walk through the steps required to add a widget from Keepthescore.com. Note that you require a paid PRO plan to use this feature.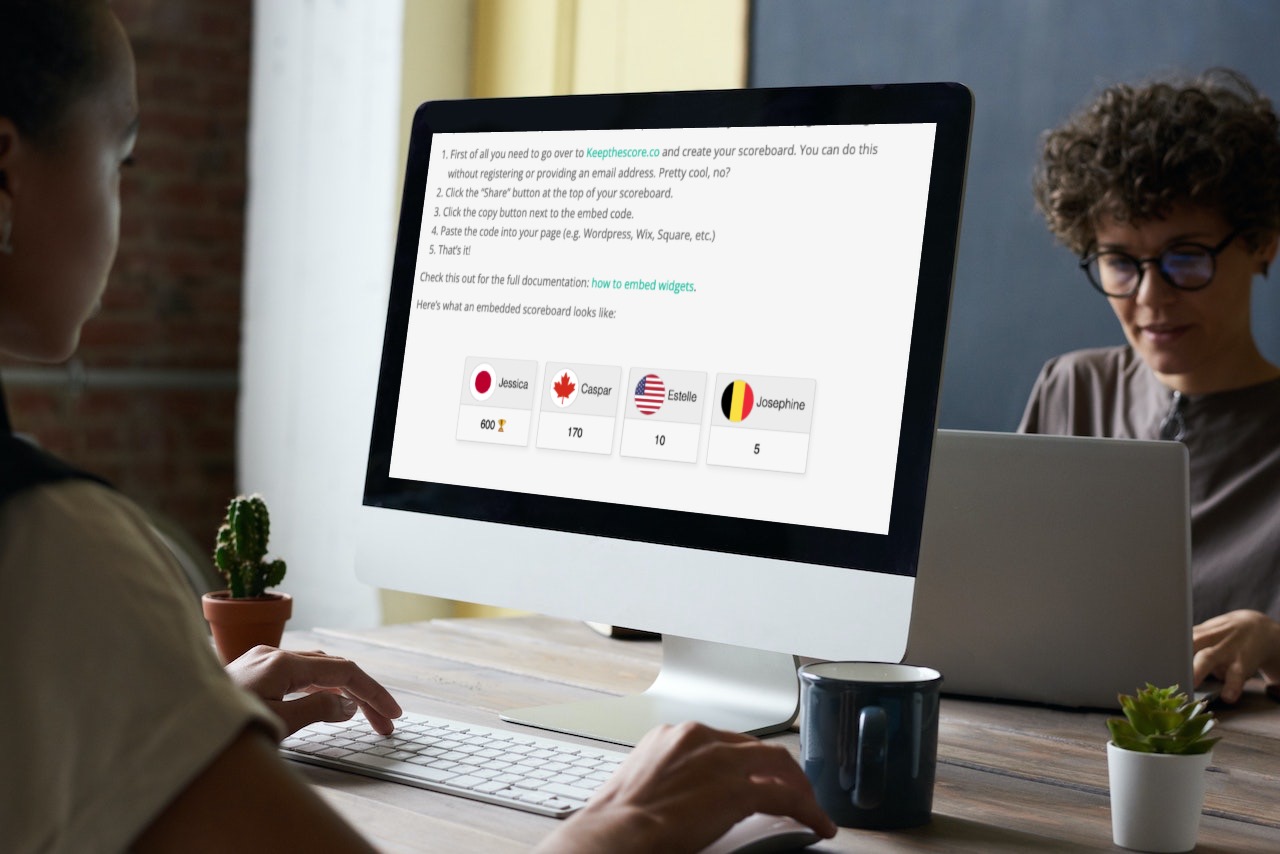 💡 Before you continue, there are 2 cases where you need to head to a different post:
Looking to embed a widget or leaderboard in WordPress? Please go here
Looking to embed a widget leaderboard in Microsoft SharePoint? Please go here
Why add a widget your website?
Scores, by their nature, can change frequently and quickly. Keeping them up-to-date can be a hassle. You could use your current publishing mechanism to show scores on your site or page. But this will probably involve logging into your content management system, like WordPress, and updating the score there. If you use a tool like KeepTheScore, this process is much easier: you can update scores from any device, including a smartphone, and the widget on your website will update automatically.
A second advantage of using a dedicated widget is that will look better than using what your content management has to offer: you would probably end up inserting a table and formatting it manually.
Below is an example of a widget from Keepthescore.com.
Easy integration without touching code
Adding this widget does not require any coding or working with APIs. You can go from zero to an integration-ready widget in literally less than 60 seconds. The widgets are also easily integrated into solutions like Wix, Square, WordPress or Drupal, and once you've done it, not further work is required.
Automatically updating scores
To update scores you use the admin link to your scoreboard — all integrated widgets will then update automatically. This means that all the work is done in the browser. No software needs to be installed at all: it works great on Windows, Mac or Linux!
Customize the look of your widget
It's very easy to change the look and design, allowing the widget to visually integrate seamlessly into your website. You can find a gallery of available themes here. You can also choose custom colors.
The scoreboards are responsive and mobile-friendly which means that they look great on any screensize.
How do I create the widget?
Here are the steps required to create a widget:
Optional: change the layout of the board to COMPACT by clicking on the "COLORS AND THEMES" button at the top of the scoreboard.
Click on the "PUBLISH" button at the top. This requires you to be signed in with an account.
Click on the "Embed on a website" button as shown in the screenshot below.
Copy the code to your clipboard using the blue COPY button.
Paste the code into your website.
That's it!
If you have a problem, write us a mail.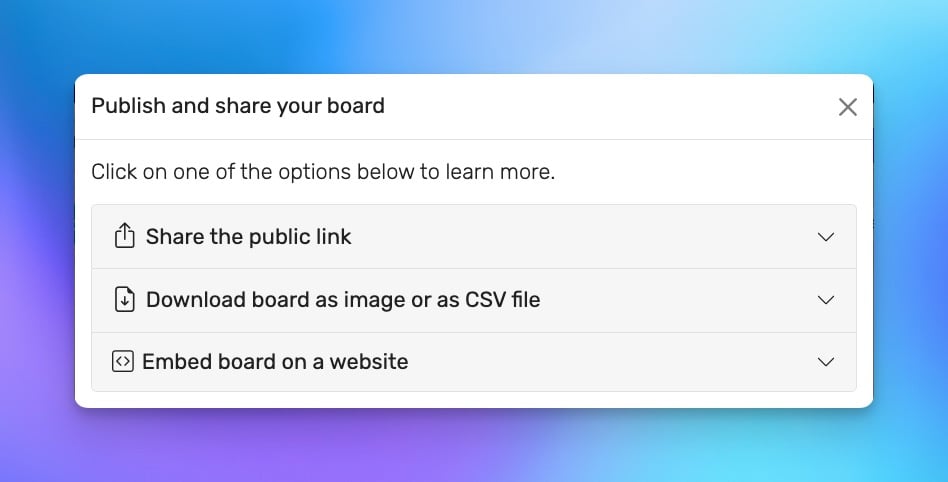 Using sports scoreboards as widgets
KeepTheScore also supports the creation of live sports scoreboards for use in streams and physical court-side displays.
These can also be embedded as widgets. The process is identical to the one described above, but the button is labelled "SHOW AND SHARE YOUR SCOREBOARD"
Questions and feedback
Do you have a question, feedback, or a feature request?