How to display leaderboard on a TV
A quick introduction on how you can show a leaderboard on a TV. Turn any monitor into a display of customized Leaderboards, goal boards, and more!
Displaying a leaderboard on a TV is a great way to keep participants engaged and informed during a sporting event or contest. In this article, we will go over the different ways to display a leaderboard on a TV, including the necessary hardware and software.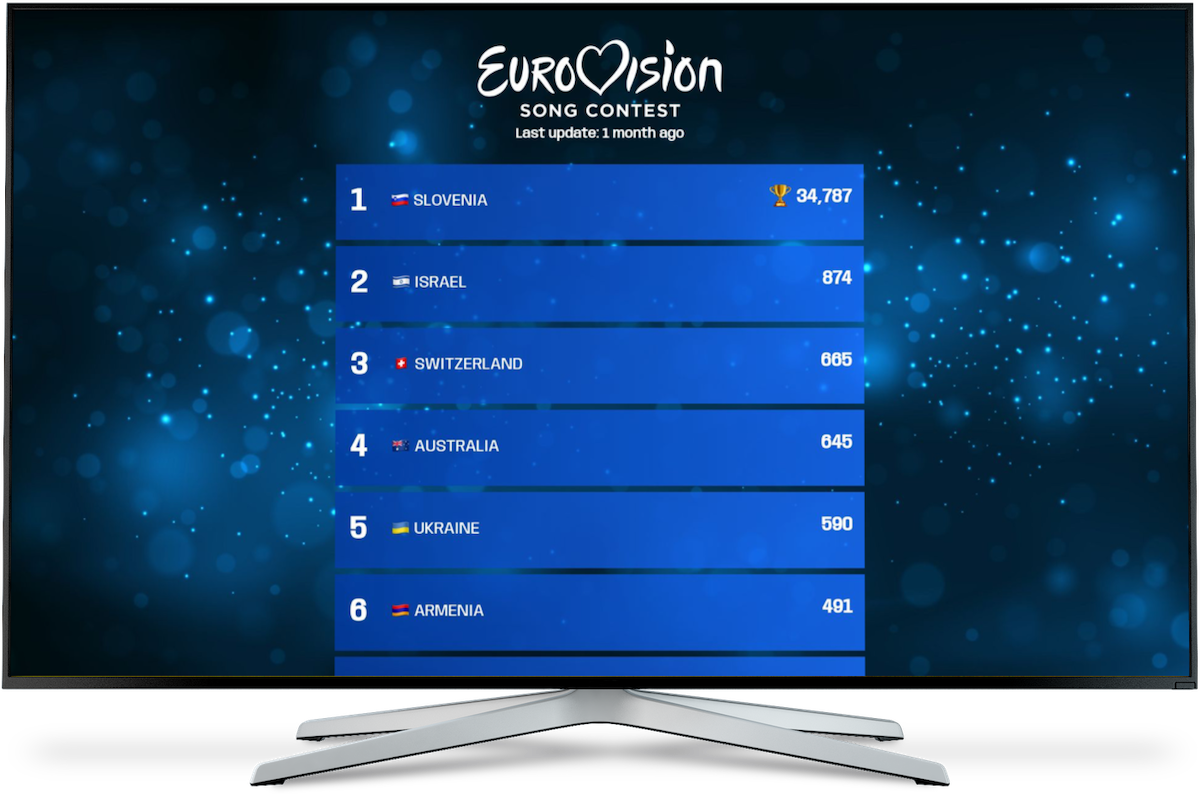 What you'll need
You will need one computer with a browser to control the leaderboard.
You'll also need a TV. This TV must either be connected to:
a laptop or computer. This can be the same computer as the one controlling the leaderboard, or a different computer. OR
a streaming device such as Chromecast or Apple TV
Each of these options has its own set of advantages and disadvantages, so it's important to choose the one that best fits your needs and budget.
Option 1: One computer and two displays
Use one computer for controlling and displaying the leaderboard. This means that you need 2 displays connected to the computer. One display will show the control panel, the other display will show the public leaderboard. Each will be running in their own browser windows.
So you need to show 2 browser windows on 2 different displays. How this is setup will depend on your operating system and is beyond the scope of this article, but here is a good guide to get you started.
Option 2: Two computers and two displays
The second option is to use a second laptop or computer to show the leaderboard, and connect it to the TV via and HDMI cable. The second computer needs to show a browser which has the public leaderboard link opened.
Option 3: One computer and a streaming dongle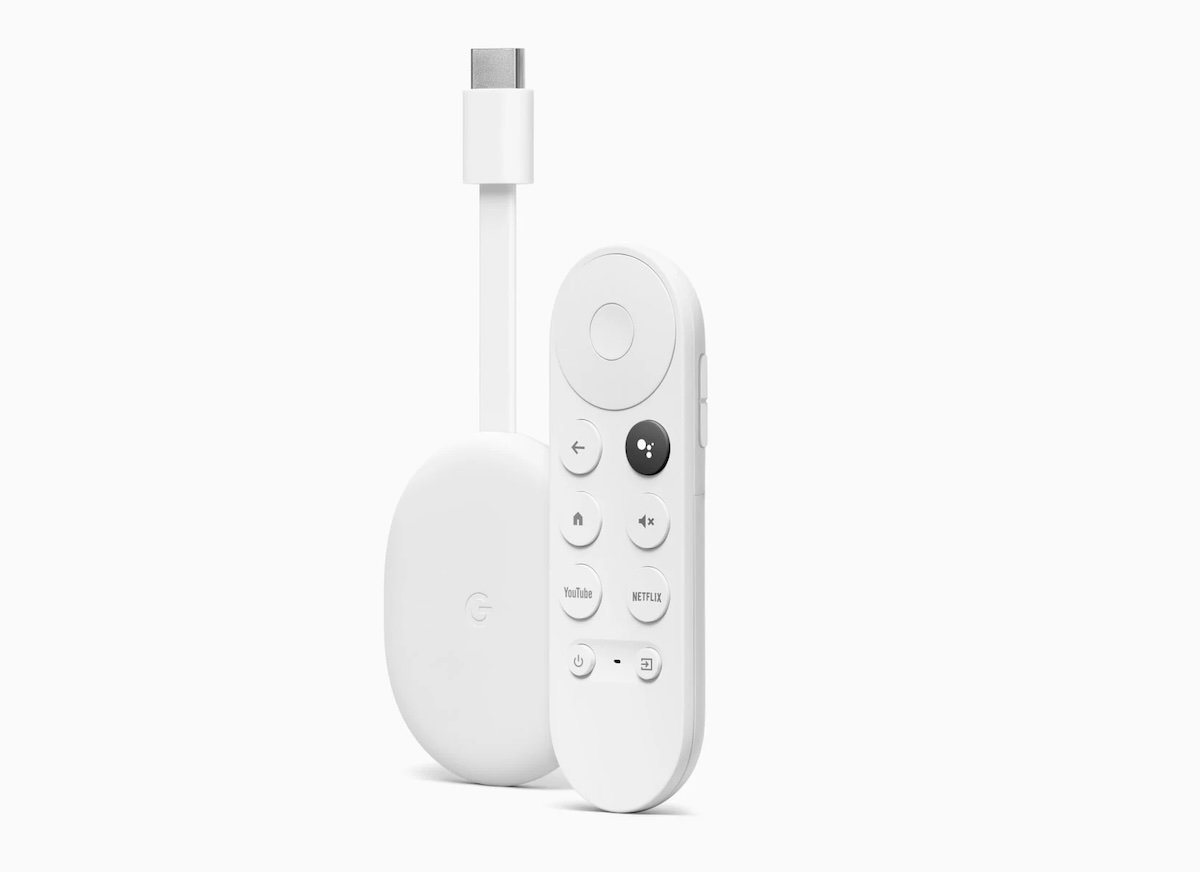 If you decide to use a streaming device such as Chromecast (pictured above) or Apple TV, you will need to attach the device to your TV and connect it to your Wi-Fi network.
Once connected, you can use your primary computer to stream the leaderboard to the TV. You can do this by only streaming the browser window that is showing the public leaderboard. Refer to your Chromecast or Apple TV documentation for how to do this.
This option is great for those who want to display the leaderboard on a TV in a public space, such as a sports bar or corporate lobby. Basically any situation where the TV is hard to reach and it is impractical to run an extra cable to it.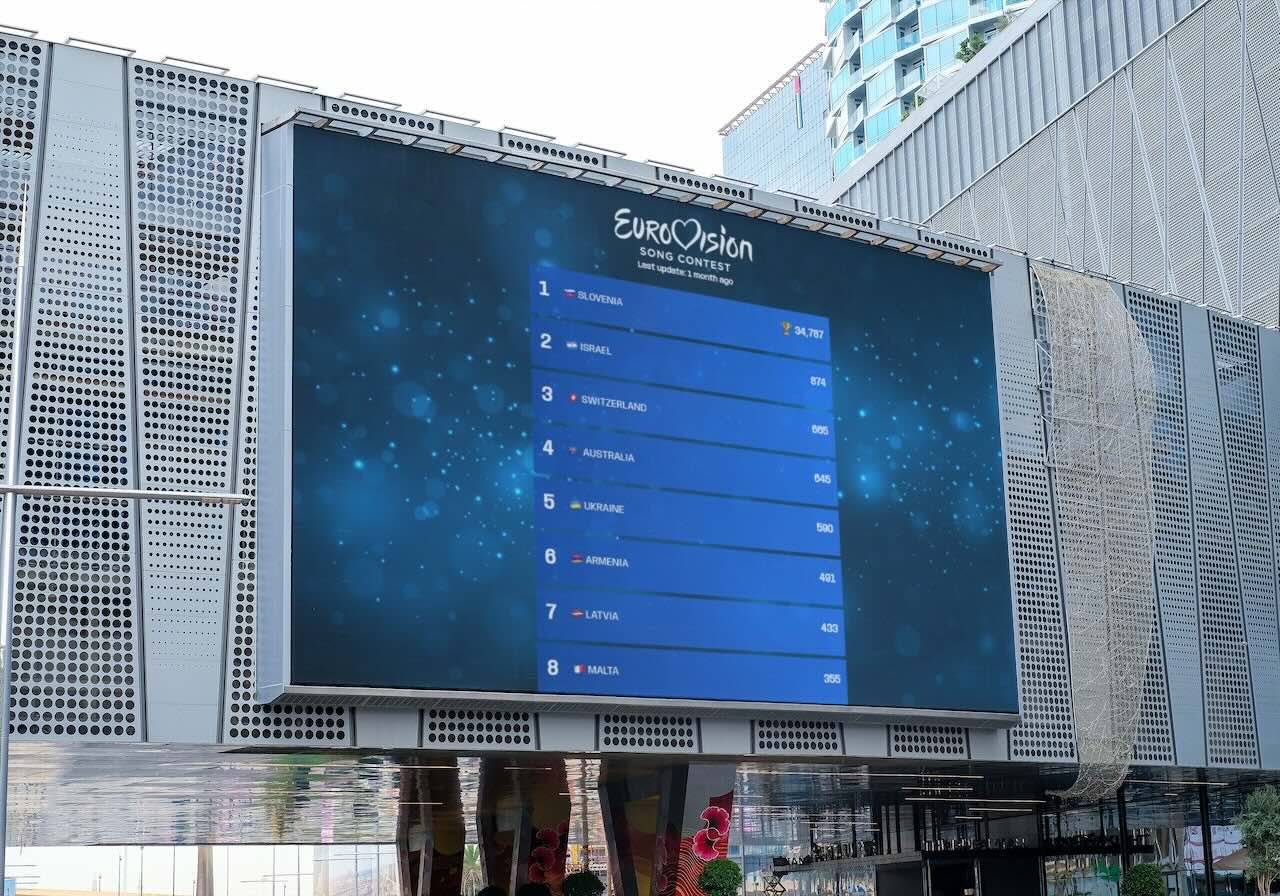 Using Keepthescore.com
We are going to be usingKeepthescore.com, which is one of the leading solutions for creating online leaderboards. You can literally be up and running in under 30 seconds, no registration nor payment required. If you don't believe us, give it a try.
What's very convenient is that you can control your leaderboard from anywhere, including a mobile phone. Read on for more details.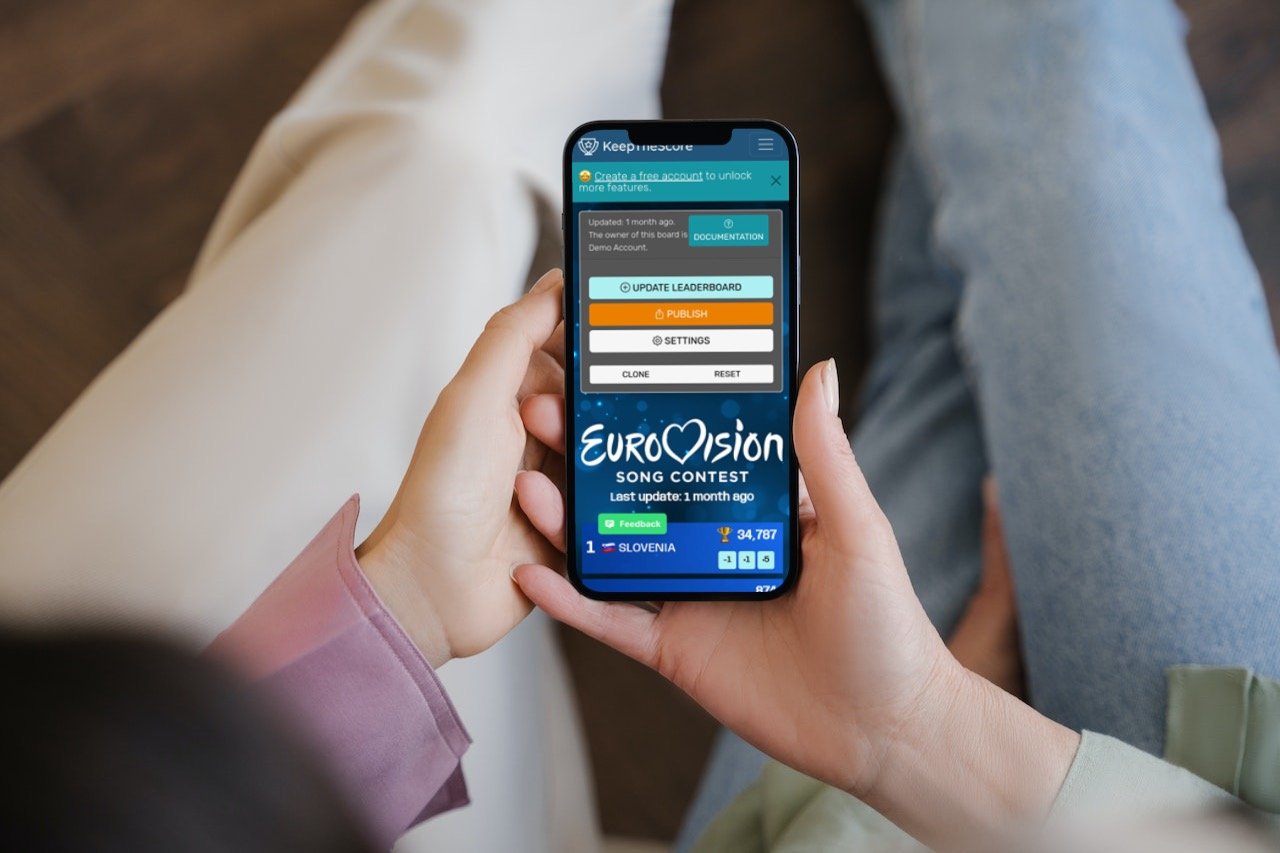 How to create the leaderboard
The whole process takes less than 2 minutes.
First, click on the above 👆 button and enter some basic data about your leaderboard. Click on NEXT to continue.
On the next screen you can add the "players".
Click on "CREATE BOARD" and you will see your newly created leaderboard.
Do you want to set a theme? Click on the SETTINGS button, go to the "Select a theme" dropdown and choose one from the list.
The final step is getting hold of the public link. Click on the orange PUBLISH button in your control panel. Then click on "Share public link".
Either open this link in a new browser tab, or send it to the second computer (if you went with option 2)
That's it, you're done.
You can change the scores using the screen you are now on.
How much does the leaderboard cost?
The basic leaderboard is free, and you can start using it right away.
Some extra features, such as setting team logos, cost money. You can read more about that on our pricing page.
Please give us feedback!
Do you have a question, feedback, or a feature request?
Great! We answer every message within 1 working day (sometimes on the weekend too). Write us an email.