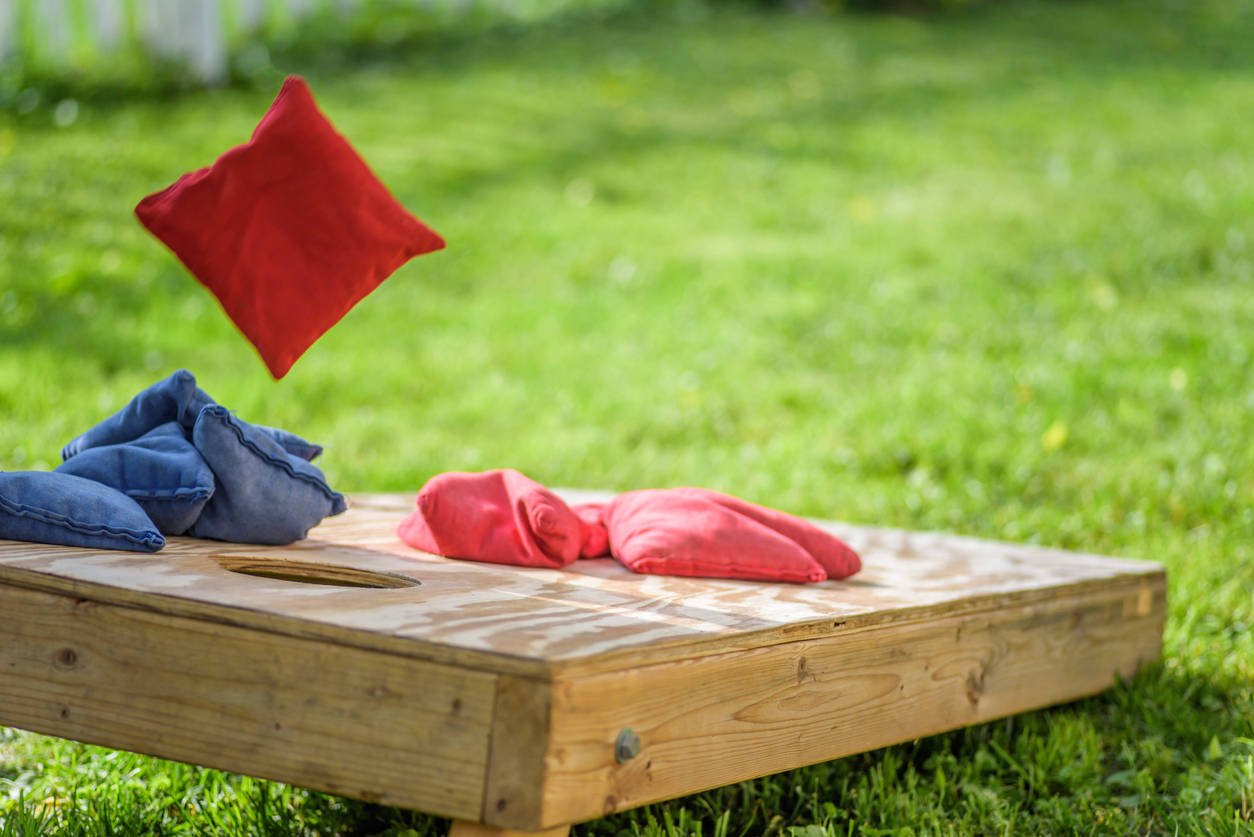 Cornhole (sometimes also called bean-bag-toss or sack-toss) is a much-loved game in the USA. It is usually played in the summer. To play it you require a couple of cornhole boards. These are raised, angled boards with a round hole in the far end. Players or teams take turns throwing fabric bean-bags into the hole. The goal of the game is to score points by either landing a bag on the board (one point) or putting a bag through the hole (three points).
According to Wikipedia, the game was first described in a patent from 1882.
Cornhole rules and gameplay
To play cornhole you require two sets of four bags (eight in total), two boards and two, four, or eight players.
Usually the two boards are placed 33 feet (10 m) or 27 feet (8.2 m) apart, measuring from the bottom edge (the lowest edge) of the boards. There are smaller versions of the game, with scaled-down boards, bags, and holes available specifically for kids.
The areas immediately to the left and right of the boards are called "the pitcher's boxes". The "foul line" is a real or imagined line extending from the bottom edge of the board in both the left and right direction. When making a throw, the player may not step over the foul line.
For a singles game (with 2 players in total), the players stand on either side of one board and take it in turns to throw their bags at the other board. After all eight bags have been thrown, the players walk to the opposite board, while remaining in their lane, to tally the score.
They then take turns to throw their bags at the board they were previously standing beside, and so on.
Cornhole scoring
Any bag that is resting on the board without touching the ground scores 1 point, a bag that has fallen through the hole (either directly, or by sliding down, or by being knocked by another bag) scores three points.
Cornhole uses cancellation scoring. This means that the player with the highest score is awarded the points difference to the other player. Examples:
Player 1 has 10 points, player 2 has 12 points. This results in player 2 being awarded 2 points.
Player 1 has 5 points, player 2 also has 5 points. This results in no-one scoring (the difference is 0).
The game continues until one player reaches 21 points.
Cornhole scoreboards
To make the game more fun, it makes sense to invest in a scoreboard. Here we present some options.
1. Focusport Cornhole Scoreboard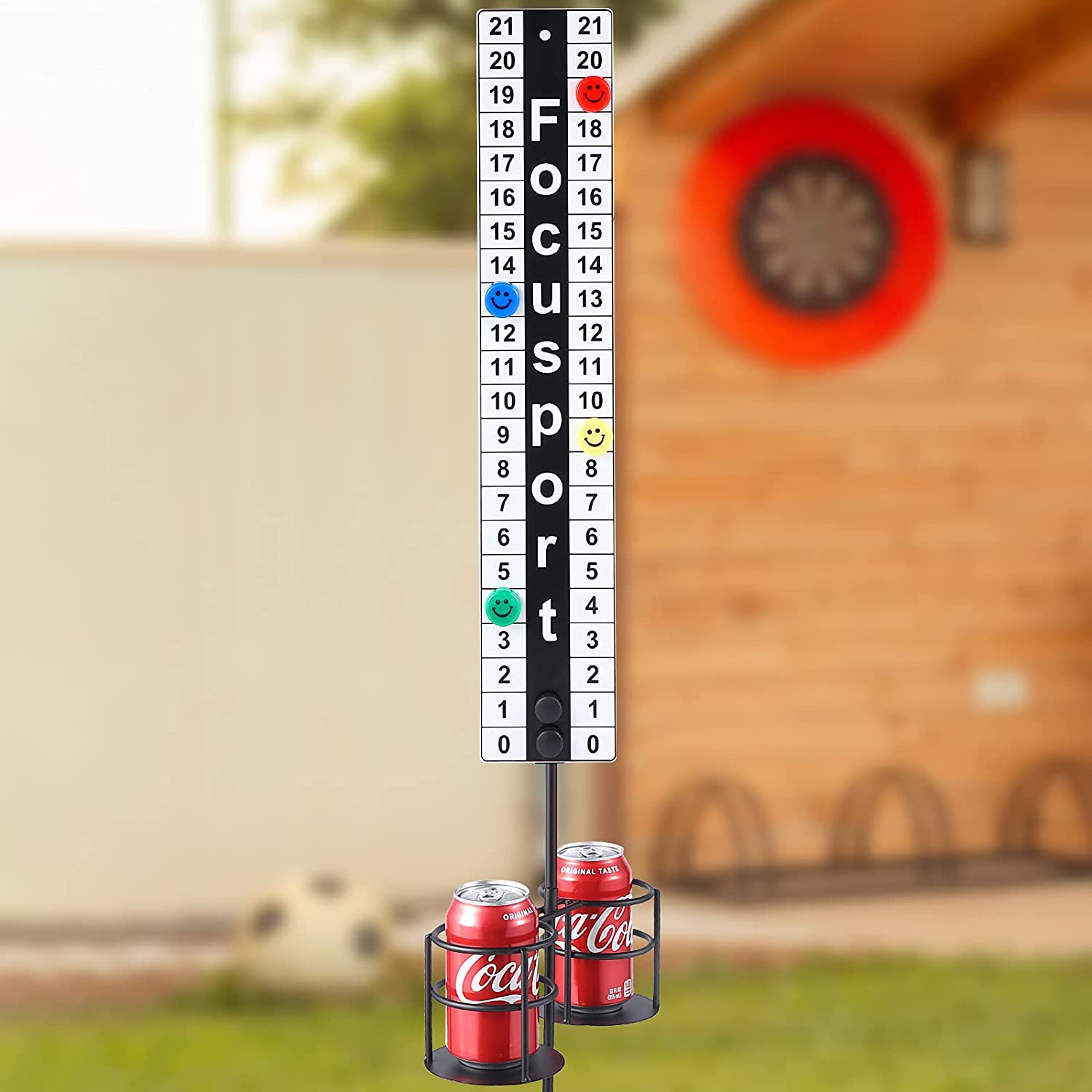 This metal magnetic cornhole scoreboard with 4 powerful magnets of different colors makes it easy to keep track of scores. The integrated drinks holder means that you will never spill your drink again. Click here to buy on Amazon.
2. Botanmu portable sport scoreboard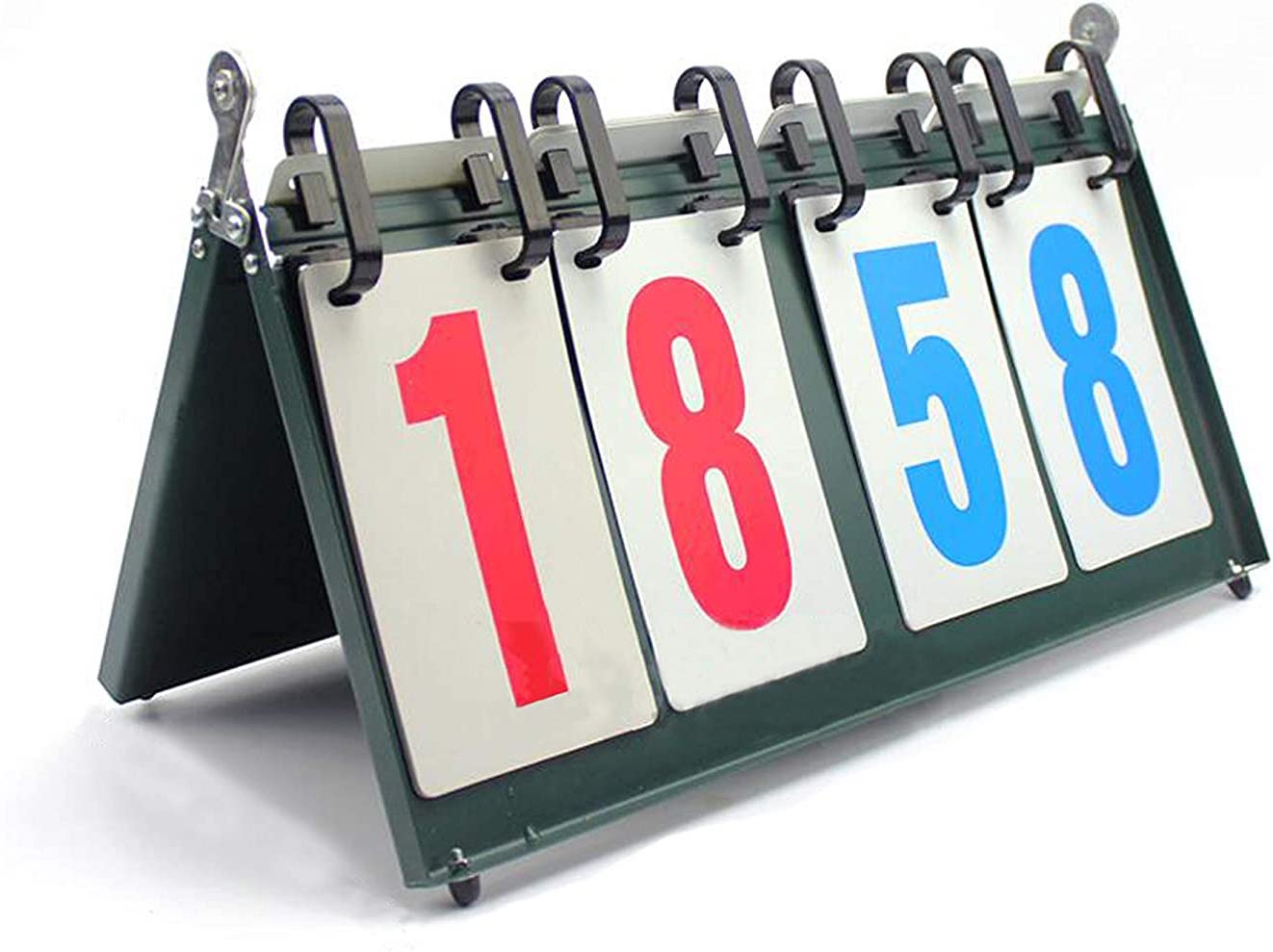 This is an all-round scoreboard that is also suited to other sports such as volleyball or table tennis. Simply place it on a table or anywhere else where it's easy to see and you're ready to go. Click here to buy on Amazon
3. Online scoreboard from Keepthescore.com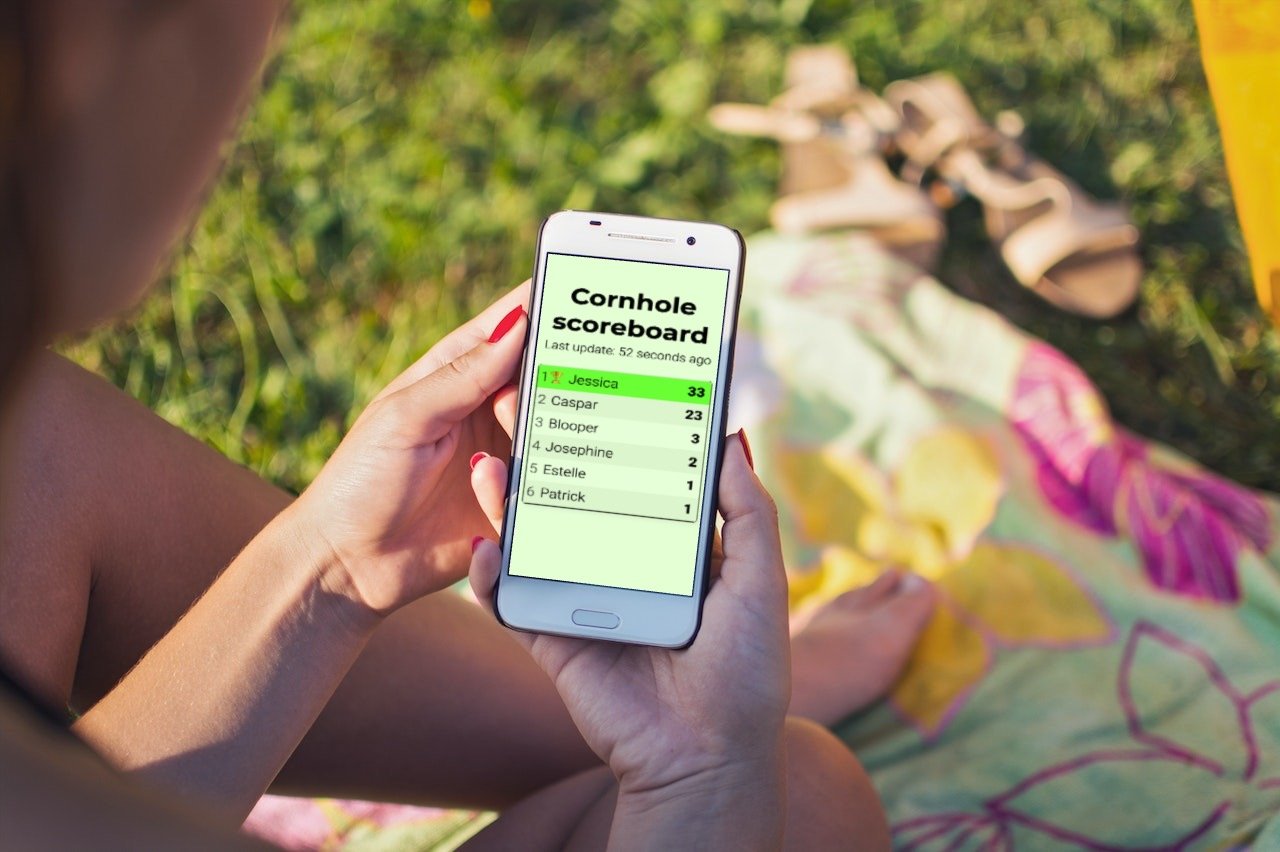 You could also choose to use an online scoreboard. What are the advantages?
You can share the scores with a wider audience (on a blog or social media)
You can keep a running total and never lose your data
Costs significantly less than having a real scoreboard
We recommend using Keepthescore.co, because it is currently the best online scorekeeper available. To try Keepthescore.com for free, click here.