"Gamification" is a term that has been very popular in the marketing world for a long time. It is a way to reward people for their efforts and to compare their performance with others.
Naturally, this also works well for trade shows, exhibitions and other events. If you add a digital leaderboard to your booth, you will not only have an eye-catching display, but you will get people returning to see how they are doing: once their name is on the leaderboard, they have a strong incentive to keep coming back.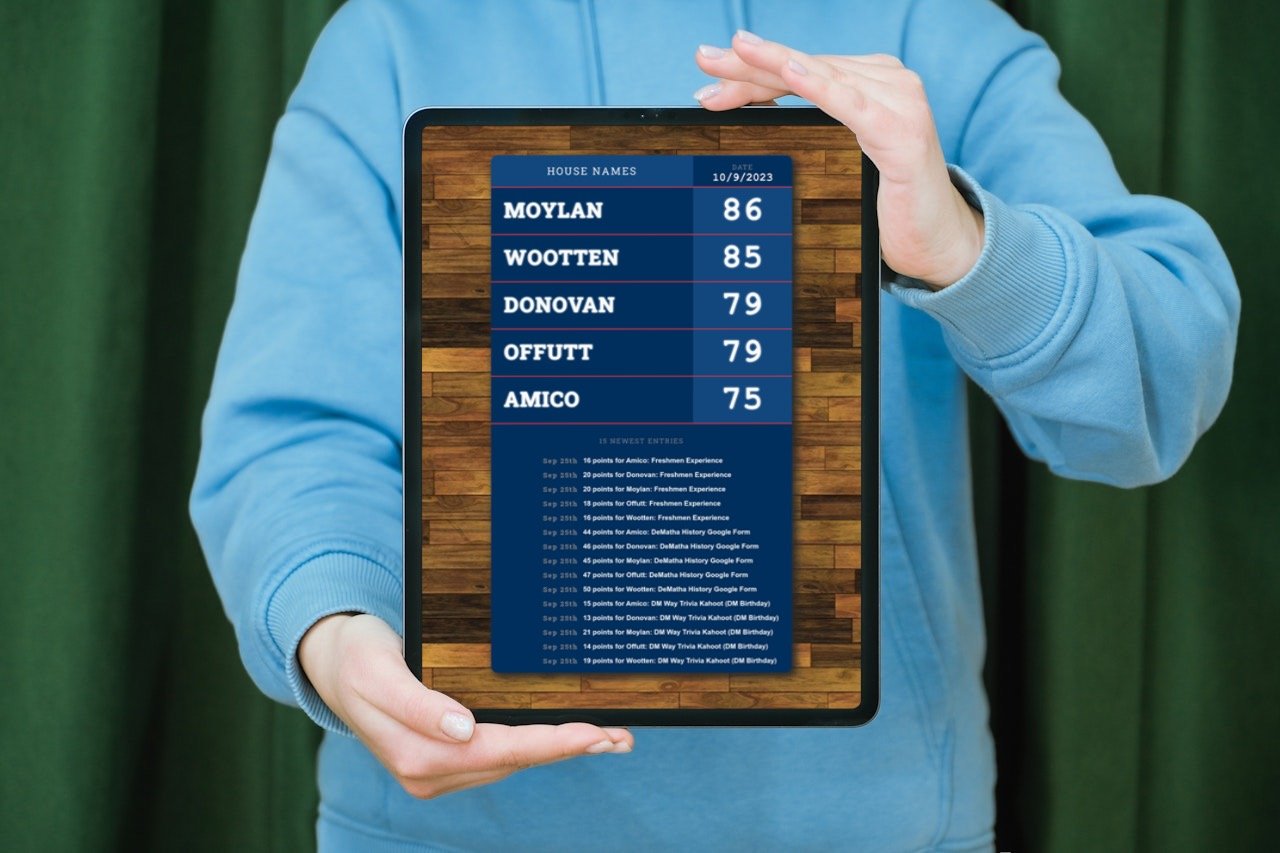 It is neither complicated nor expensive to get a fully branded leaderboard or other digital display as part of your event toolkit, and it unlocks a lot of creative potential.
Games and competition ideas
The most important question is what you will be tracking via the leaderboard. There are many types of games and competitions you could offer — They can be based on your line of business but doesn't have to be.
Some examples of games and activities you could consider are:
Virtual Reality (VR) Challenges: Use VR headsets and immerse attendees in a game or challenge that ties in with your brand. Examples include catching virtual objects or navigating a virtual maze.

Social Media Integration: Encourage attendees to post a picture at your booth on social media using a specific hashtag. Monitor in real-time and display on your leaderboard for engagement and brand amplification.

Fastest Hands Challenge: Create a game where attendees have to assemble or disassemble a product or puzzle swiftly. Especially effective if related to your product or service.

Augmented Reality (AR) Games: Use AR to integrate digital elements into a live view, often through a smartphone camera.

Reaction Time Tests: Set up a game where attendees hit lights/buttons that light up randomly, testing their reflexes.

Survey Race: Timed surveys or questionnaires where speed and accuracy determine leaderboard rank.

Dance-off: Use a dance mat or a game like Just Dance to encourage movement and competition.

Karaoke Competition: Attendees sing chosen songs, and others vote to determine leaderboard rank.

Arcade-style Games: Integrate classic games like Pac-Man, Pinball, or Mario Kart for score-based competition.

Product Demonstration Contest: Attendees demonstrate or show unique uses for your product, and the best demonstrations get highlighted.

Memory Games: Showcase a sequence of items or images and test attendees' recall.

Art and Creative Challenges: Offer digital tablets or pen and paper for attendees to draw or design something related. Showcase the best designs on the leaderboard.
This is where you need to get creative. Speak to your team and see what you can come up with.
Example leaderboard
One of our partners is Unique Ideas who offer a range of games to be played at events. They recently switched from a traditional leaderboard to a digital one and were very pleased with the results. See below for a promo video of their latets event, featuring the digital leaderboard.
Using Keepthescore.com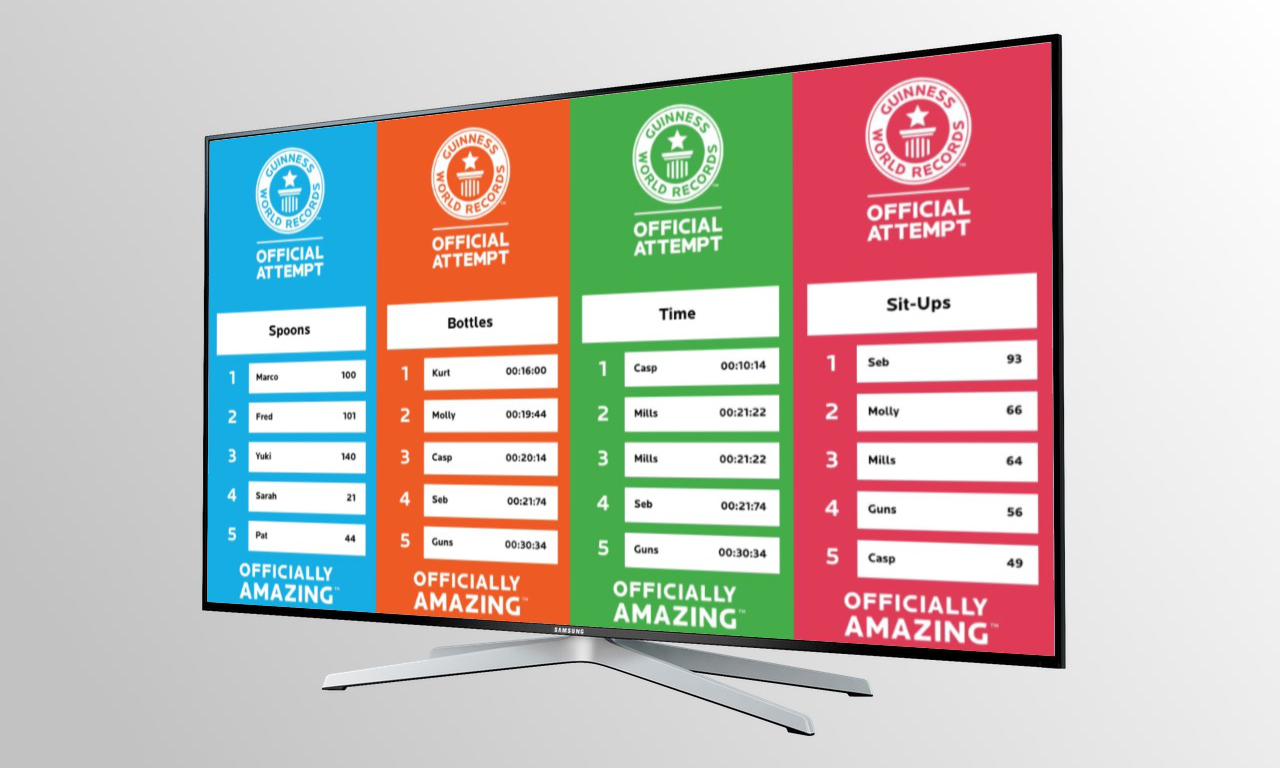 We have experience in creating engaging, simple-to-use and cost-effective leaderboards. There are 2 options when using our offerings:
The standard product, which costs 25 USD and comes with a wide range of themes and customization options. Click here to get started.
A bespoke leaderboard that is designed to meet your needs and is priced on a monthly basis. If you go this route, we can cater to almost any technical requirement you have. See our white-label solutions page for more information.
Regardless of which option you choose, the leaderboards update in real-time, and data can be entered via a mobile device, tablet or desktop. You can also share the leaderboard via social media or embed it on a website.