About Keepthescore, the world's best online scoreboard
Introduction
This app is the simplest way to keep track of scores, guaranteed! You can create a new scorecard in seconds and share it with other people, all without having to install anything anywhere. It's way easier than using Google Sheets or Microsoft Excel.
There are 2 main types of tools available on this site:
Live Sports Scoreboards - These are used used to keep track of scores in a live sports match. They are also suitable for showing scores in a live-stream, using software such as OBS or Streamlabs.
Leaderboards - These are used to keep track of scores over time for individuals or teams. They are suitable for keeping track of scores in a competition, or to keep track of scores in a classroom.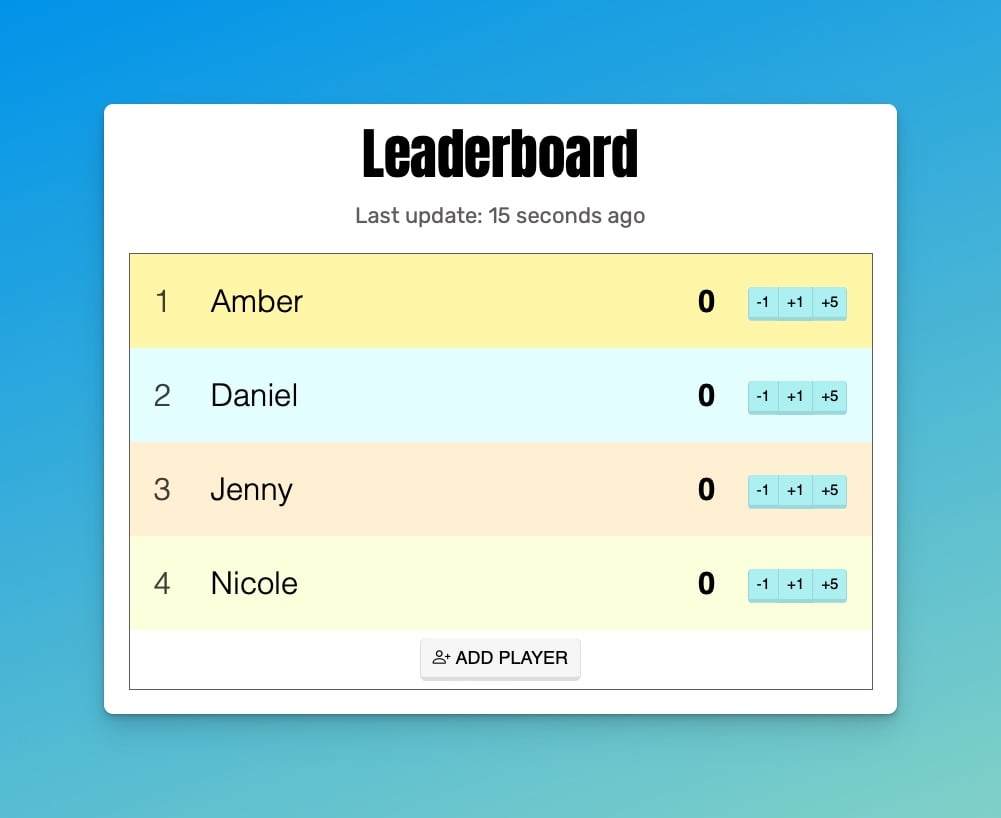 If you want to get an overview of all the different types of scoreboards available on this site, take a look at this page.
Will it work on my computer?
Yes! This app is designed to work on any device with a modern web browser:
It works on desktop computers, laptops, tablets (including ipads) and phones.
It works on iOS, Android, Windows, Linux and MacOS
The only requirements are that you have an internet connection and the latest version of Chrome, Firefox, Safari or Edge installed.
Do I need to pay?
You do not need to pay to use this app. However, paying will remove advertising from boards and unlock certain features relevant to power-users. You can read more on the pricing page.
How do I cancel my subscription?
When logged in, click on you name at the top right and then on settings. If you have an active subscription, you'll find a prominent button labelled "Cancel your subscription".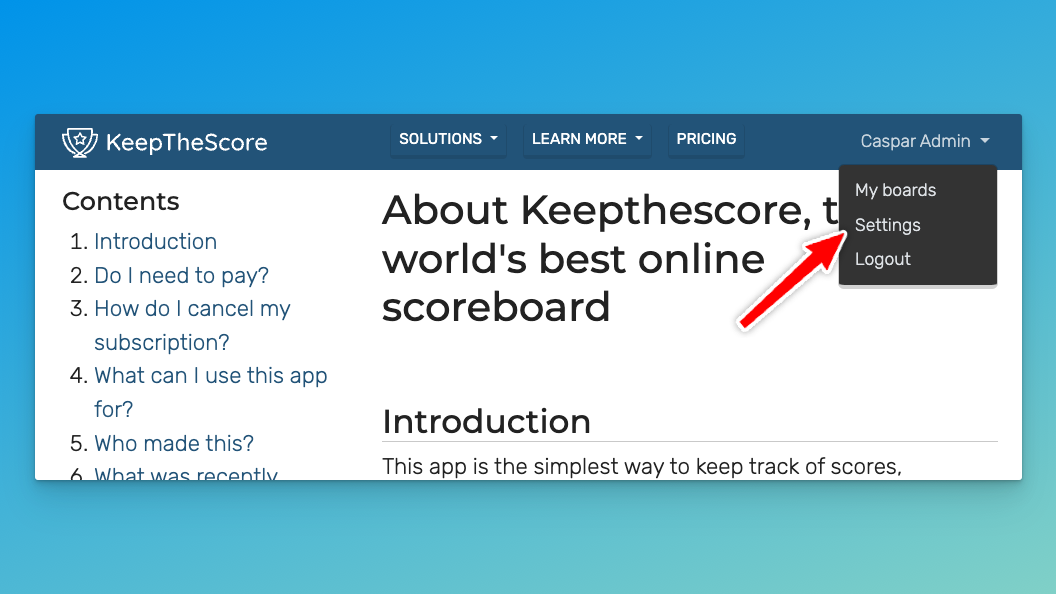 What can I use this app for?
To see how all of these different scoreboard types compare take a look at this explanation page, which also includes examples. All of the above are live digital scoreboards suitable for sharing on social media or showing on a large screen.
Here is a list of scenarios where KeepTheScore has been useful:
Who made this?
This app was made by me, Caspar von Wrede. I am a one-man show, which means I do all development, design and customer support! Read more about how and why I got started building Keepthescore.com in this post.
What was recently changed?
You can find our changelog here.
Is the app available in other languages?
No at the moment. We are working on a German version.
Questions and feedback
Do you have a question, feedback, or a feature request? Great! We answer every message within 1 working day (sometimes on the weekend too). You can reach us in the following ways:
Whilst you're here: subscribe to our newsletter to always be informed about what's new.