Hello! 👋
Welcome to the monthly round-up for Keepthescore.com. You may not know this but Keepthescore.com is a one-man show. It's one guy (me) doing the coding, the support, the design — and writing this newsletter.
Here's what happened in April.
Baseball and softball scoreboards are here!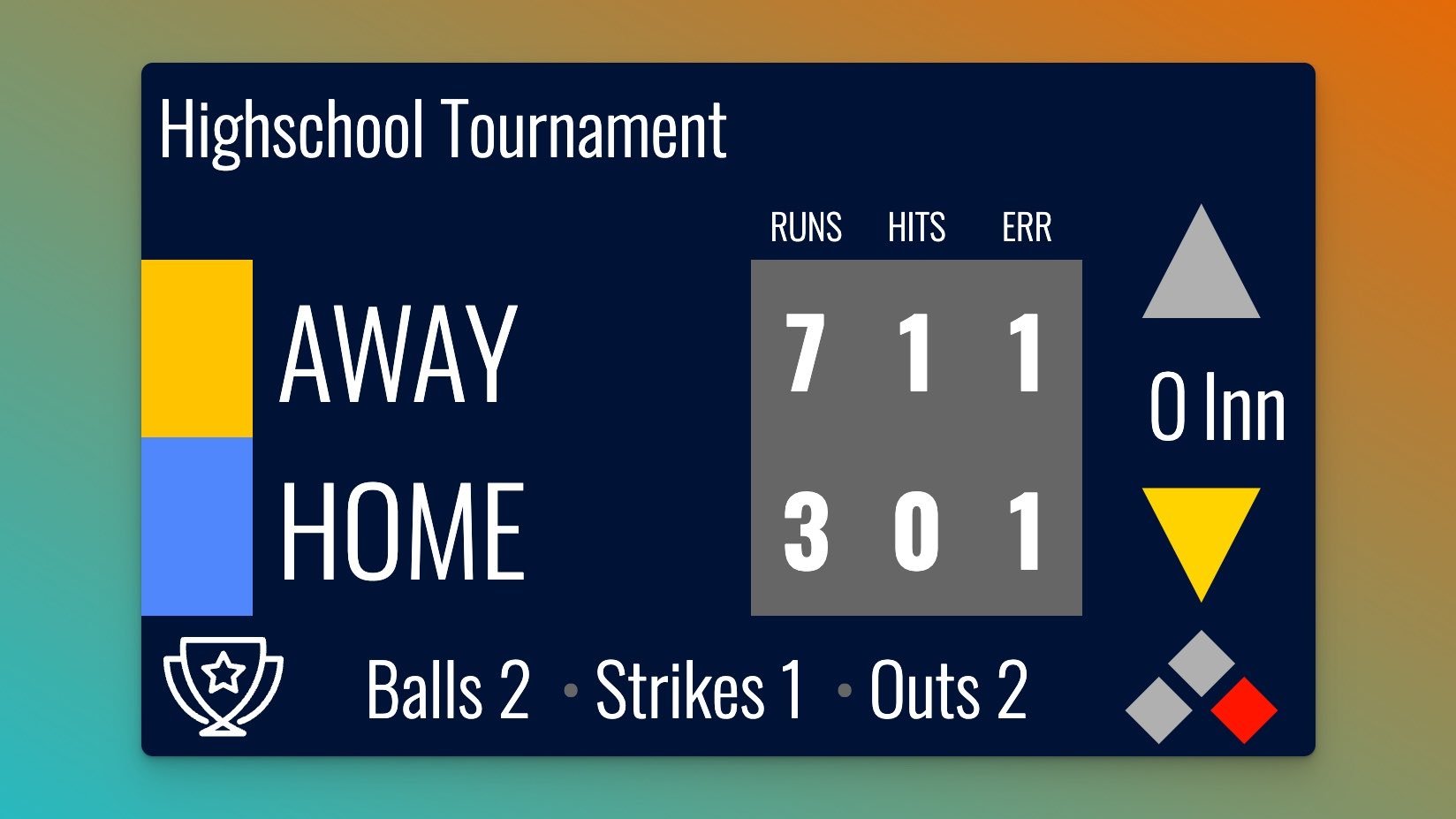 The "next-generation" scoreboards are live. You can try out the baseball, softball and volleyball scoreboards by clicking the orange buttons below — but before you do, please read on!
What's changing for the "next-generation" scoreboards?
Big changes are coming to the sports scoreboards. Read on for more information and let me know what you think! Please comment below or email us.
Streaming for the win 🏆
Going forward, all sports scoreboards are going to be optimized for streaming. This means that there will no longer be 2 "views" for a scoreboard but only one. This view will work great as a web-overlay in a live stream. However, you will still be able to use this view as a "stand-alone" scoreboard, even if you're not a streamer.
New layout
The next-generation scoreboards have a preview of the scoreboard as well as the controls and setup all on one screen. What do you think of this?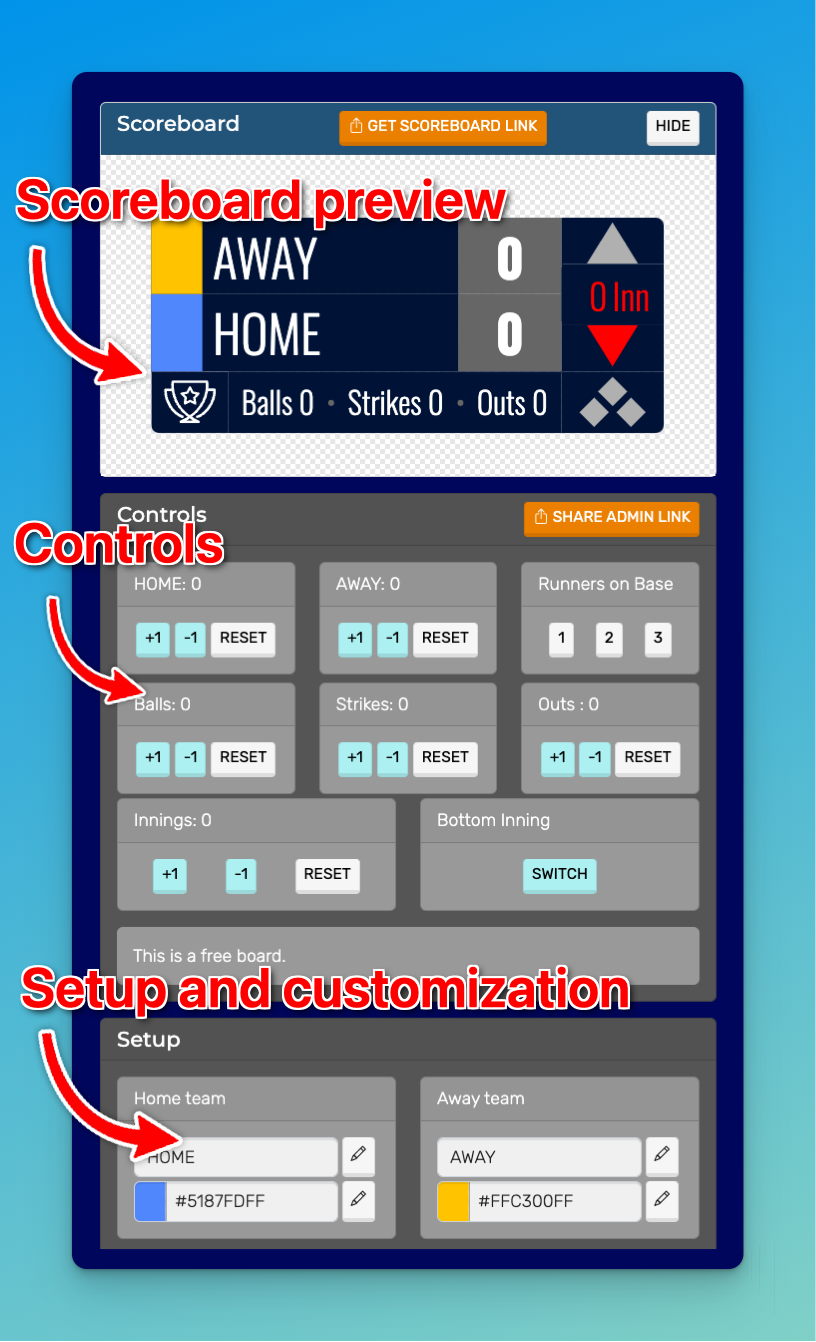 Our existing scoreboards (basketball, soccer and multi-sport) will continue to function with the old design for now. Instead I will be releasing new sports scoreboards with the "next-generation" design and features.
The following new scoreboards will be released in the next few weeks :
Football
Ice hockey
Tennis
NOTE: Eventually, all scoreboards will be switched to the new design.
Other news
Leaderboards now support milliseconds as a unit (previously it was just seconds)
Basketball scoreboards now include a timeout counter
That's all folks
Let me know your thoughts on the above or anything else... just reply to this mail.
So long for now, Caspar